May 16, 2019 Rage 2 no longer uses Denuvo, just days after launch.
After its launch earlier this week, Rage 2 players discovered a substantial difference between the two PC releases of the game – namely, the Steam version featured Denuvo DRM, while the Bethesda launcher version did not. We still don't know why that happened, but it doesn't matter much now, as the game's latest hotfix has pulled the anti-tamper tech from the game altogether.
The first line of the hotfix notes is "removes Denuvo DRM (We saw a few requests)," and the Steam announcement even features the news in the headline. It's not unusual for Denuvo to be removed from a game after launch, but it is odd for a developer to call it out so directly, and for it to happen so fast. The patch also fixes some broader crash issues.
Almost as soon as the game released, players confirmed that on Steam, the game comes with Denuvo's anti-piracy software. Some players, however, decided to buy Rage 2 via Bethesda.net, where they quickly discovered that no such protection is in place.
A screenshot of a forum post appeared last night on the Crackwatch subreddit. The post says that "there seems to be no Denuvo in the Bethesda Launcher version" of Rage 2, and that "this is the conclusion arrived at after extensive testing of the Bethesda.net version of the game, as well as through comparisons with the Steam protected version." Unfortunately, that would appear to mean that some versions of the game are performing better than others.
The forum post says that the game's executable file is nearly ten times larger on Steam than it is on Bethesda.net. On top of that, the initial launch time for the Bethesda version is around one second, while the same process takes around five seconds via Steam.
Related: Check out our Rage 2 review
Denuvo claims that its anti-tamper technology has no negative impact on performance, but there have been several instances over the past few years that have caused players to doubt those assertions.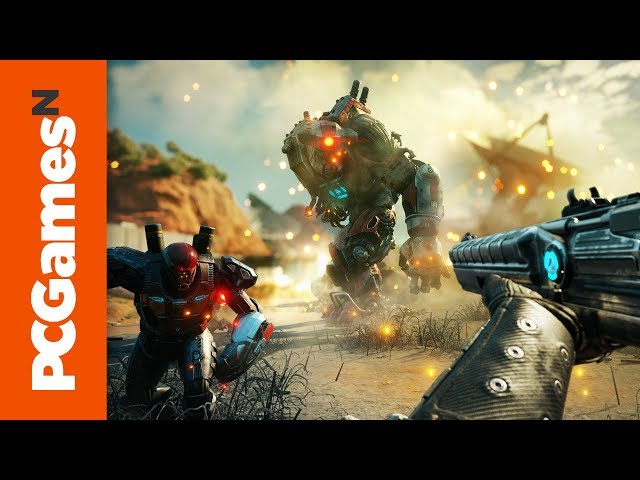 It's not clear whether the decision to specifically not add piracy protection to the Bethesda.net version was intentional or not, but I'd be a little surprised if it is.