The next Rainbow Six Siege update is called High Calibre, and there's plenty of new content arriving in the fourth season of Year 6. Alongside a host of balance changes and tweaks, there's a new operator joining the roster. Thorn, otherwise known as Specialist Brianna Skehan, is a Technical Weapons Expert from Ireland's Emergency Response Unit. She's a Defensive Operator, with a particularly spiky gadget.
High Calibre also introduces a significant change to the UI – no more Blue Team and Orange Team. Instead, your opponents are always red, and your team is always blue. If you prefer orange to red for your enemies, this can be changed in the accessibility options.
There are plenty more UI changes and reworks arriving – and in the event you encounter any problems, the R6 Fix site has also been overhauled and brought up to date so you can easily report issues, allowing the developers to directly communicate with players. Here's everything we know so far about Rainbow Six Siege Year 6 Season 4, High Calibre.
Rainbow Six Siege High Calibre release date
There isn't a confirmed High Calibre release date yet – however, the update is due to go live on the test server on Tuesday November 9, and we expect it to launch around three weeks later.
Rainbow Six Siege High Calibre new operator
The new operator in Rainbow 6 Siege High Calibre is Brianna "Thorn" Skehan, a specialist from Ireland who has plenty of defensive abilities.
Thorn's gadget is the Razorbloom Shell, and it sticks to a surface after being thrown. When it detects a nearby opponent, it shoots out its spikes after a short delay, dealing lethal damage in every direction.
Read more: The best Rainbow Six Siege operators
Thorn also arrives with a new weapon – the UZK50GI, a .50 SMG. PCGN deputy editor Jordan describes the new Rainbow Six Siege SMG as "one of the hardest-hitting full-auto guns in the game."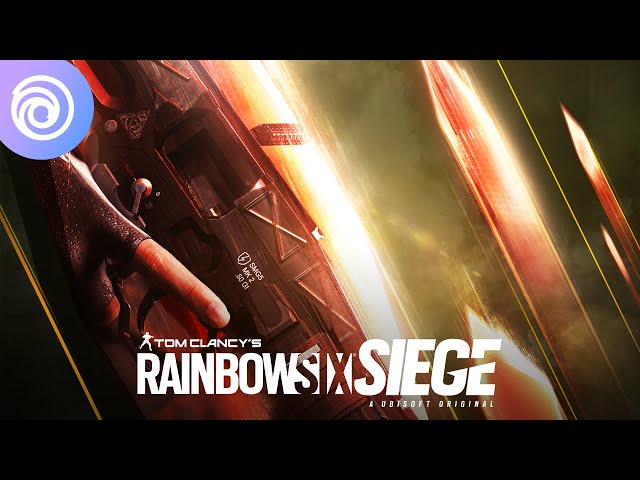 RAINBOW SIX SIEGE High Calibre Outback rework
The High Calibre update introduces a rework to the Outback map. These changes are designed to help balance the map and introduce new opportunities for players. The changes we know about so far are:
New exterior soft walls
Cleaned up and refurbished areas for better lines of sight
New locations:

1F Convenience store, 1F Compressor Room, 1F Gear Store, 1f Beer Fridge combined into 1F Bike Repair and 1F Mechanic Shop
2F Office Supply is larger and has an exterior soft war
1F Restaurant has been split into two rooms: 1F Restaurant and 1F Shark
2F Covered Terrace is now an interior area that connects 2F Mezzanine and 2f Piano Room. The 2F Piano Room stairs have been removed

Moved bomb sites:

The bomb sites that were previously in 2F Dorms and 2F Laundry have moved to 2F Laundry and 2F Piano Room
Rainbow Six Siege High Calibre Customisation changes
There are a few adjustments to the customisation menus. In the Operators section, players can view Headgear, Uniforms, Victory Celebrations, Operator Portraits, and Card Backgrounds in the Appearance tab. They can customise their Operator's abilities in the Loadout section.
There are also new Exotic weapon skins available as part of the Battle Pass with a 'unique 3D effect'.
Rainbow Six Siege High Calibre Operator changes
The Operators receiving a price decrease in High Calibre are:
Nomad – 10,000 Renown/240 R6 Credits
Kaid – 10,000 Renown/240 R6 Credits
Kali – 15,000 Renown/360 R6 Credits
Wamai – 15,000 Renown/360 R6 Credits
Aruni – 20,000/480 R6 Credits
The following Operator balance changes will also be implemented:
Finka can use the Adrenal Surge to revive herself; the Adrenal Surge cooldown is now 20 seconds instead of ten
Finka's recoil boost has been removed
Echo and Mozzie's drones' time outside the building increased to ten seconds from three seconds.
Defenders can rotate the Bulletproof Camera and use it to fire EMP bursts – this ability is not available to Attackers who hack the camera
Cameras – Valkyrie's Black Eye, Maestro's Evil Eye, Bulletproof Camera – will now lose signal after ten seconds when placed outdoors and must be redeployed
Rainbow Six Siege High Calibre UI changes
In addition to the aforementioned team colour change, there are several other UI changes coming in High Calibre:
A Drone Counter to keep track of destroyed regular drones
A HUD rework with updated visuals

Compass displays pings, markers, and height difference feedback
Loadout regrouped
Text action reminders replaced with icons to save space
R6S Test Server update
Going forward, the Test Server will open only on three occasions throughout the season, and content on the Test Server will be split into three categories: Season Release, Lab Release for experimental content, and Balancing Release for balancing changes.
That's everything we know so far about the new Rainbow Six Siege season, High Calibre. We'll let you know as soon as we hear more about what Year 7 holds for Ubisoft's tactical FPS game.