Rainbow Six Siege's Year 4 gun-drought has come to an end, as new attacker Kali will be entering the game clutching a new weapon, the game's first bolt-action sniper. So far, there have been no new weapons added to the game since Operator Phantom Sight released back in June. Siege presentation director Alexander Karpazis told us around the release of Operation Ember Rise that the game's 90+ weapons meant that there wasn't really a reason to add new guns for the new operators.
"You get diminishing returns whenever you introduce new weapons and you're tweaking them," he said. "So we would rather focus on a balanced operator with weapons that fit their kit and make sure they work first."
It's exciting to find Shifting Tides' new operator Kali clutching a CSRX 300, a bolt-action rifle that introduces unique gameplay to Siege, then. However, this could well be the last new weapon you see for a while, according to Rainbow Six game designer Emilien Lemet, who says that new weapons in Rainbow Six will now only be saved for special moments.
"It's probable that we're going to stick to our existing armoury," Lemet tells us. "There's a lot of reasons, but mostly most of the time now when we search for the right gun, we already have what we need."
He adds: "If we only have a weapon or two to add every year, we're going to want to use this slot to try something new and exciting, and do something original with it, right? Kali's rifle brings new gun play, it's unique. That's a good blueprint for how we're going to add new weapons: we'd rather try to explore something new than just making a new SMG, essentially."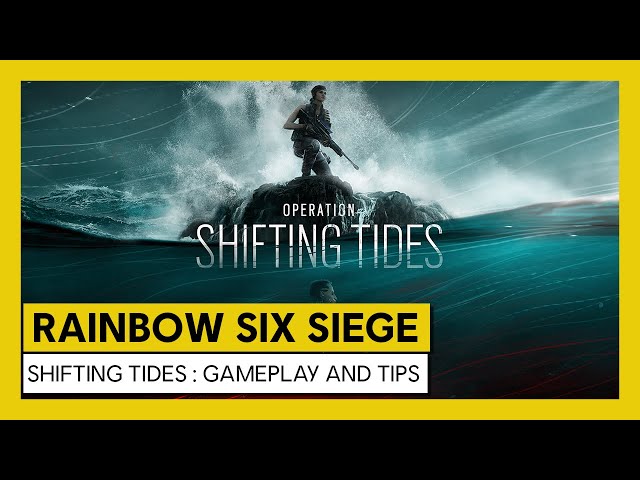 Elsewhere in Shifting Tides, weaponry is limited to a selection of old favourites. Defender Wamai has IQ's Aug A2 and Mute's MP5K to choose from, while Kali is keeping Vigil's C75 Auto or Mute's P226 handy for close encounters.
Previously, Siege has drawn complaints from fans who have claimed that new Operators should enter the game with their own complement of weaponry. This is no longer the case, but hopefully the introduction of a huge bolt-action rifle will encourage the critics to give Siege's new design philosophy on adding weapons a chance.
Shifting Tides will hit Rainbow Six's test server on November 11 for all PC players. And here's everything we know about the full Shifting Tides release date, too.