The dust has settled on the eighth Pro League Season Finals for Rainbow Six Siege in Rio, which has seen the esport enter its first stadium, reach a new peak concurrent viewer count on Twitch, and break plenty of other records too.
Last year in São Paulo, Ubisoft Latin America managing director Bertrand Chaverot was lamenting the fact that there could have been 5,000 fans in attendance instead of 1,000. This year, a total of 8,000 were brought together for the game's biggest event yet.
One year on, it's also remarkable how much Pro League has changed in terms of the teams at play, with some of the biggest esports organisations – such as Team Liquid, Fnatic, FaZe, and Ninjas in Pyjamas – acquiring rosters over the past year.
While we didn't get a Year 4 reveal or the announcement of an Outbreak-like event at Rio, we did learn plenty about the state of the game's esports scene from the matches themselves. Whether that's reaffirming just how good players like Pengu and Kantoraketti are, or celebrating the rise of the APAC region, here are six things we learned from the Rainbow Six Season 8 Pro League Finals.
G2 really are in a league of their own
After a slip up at the Season 7 Pro League Finals in Atlantic City earlier this year, there was still a vague sense of fallibility surrounding the Six Major and Six Invitational winners going into this tournament. But not only did G2 win the Finals, they even broke a record along the way with a flawless victory over Fnatic – the first 12-0 of any Pro League Finals.
They even broke a record along the way
G2 got off to a slow start against FaZe in the grand final, winning their first map 6-4, before going on to stun the Brazilian crowd with a 6-2 win over the fan favourites on the second map.
But it isn't just the win that cements the reputation of G2's roster, it's the way they did it, with Kantoraketti winning a 1v3 clutch and only being denied an ace by one of his teammate's claymores. Throughout the finals, G2 oozed both confidence and composure, and not even a very strong FaZe side managed to cause them any significant problems.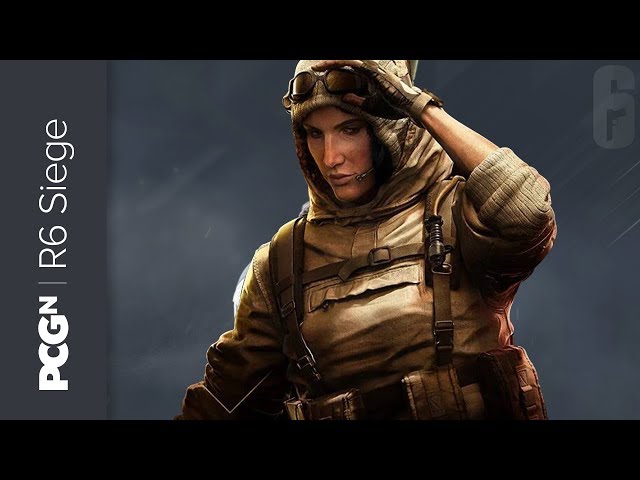 APAC are serious contenders
Last year was the first time teams from the APAC region competed in the Pro League Finals, and while teams like eiNs and mantisFPS gave a great showing of their mechanical prowess in Sao Paulo, they never seemed comfortable adapting their tactics to new situations. After failing to make it out of the quarter-finals at every LAN since, many wrote off APAC teams going to Rio this year. However, two APAC sides made it out of the first round, with NORA-Rengo and Fnatic appearing in the semi-finals – an astonishing achievement for the region given it's only been participating in Pro League for a year.
What's more, according to Ubisoft esports director François-Xavier Deniele, the game is becoming increasingly popular in Japan and other Asian territories, so it seems the APAC region has a very bright future in Pro League.
Club or country
A lot has been made of the passion of the Brazilian Rainbow Six fans, but one aspect that was less clear from the stream of the event was just how partisan that support is. For the matches with a Brazilian roster, the Jeunesse Arena was packed, loud, and exciting, but for matches between North American and European or APAC sides, the venue was comparatively empty – only filling out shortly before another LATAM team took to the stage. The atmosphere was absolutely incredible when FaZe were playing, sure, but when non-LATAM teams made some of the best plays of the whole finals there were very few fans around to celebrate it.
Lion really was broken
It's been said time and time again, but now it's been made official: Lion is so overpowered that he's been banned from Rainbow Six Pro League until further notice. This announcement came just before the grand final and is vindication for fans, casters, and pros who have been calling for changes to be made to the operator since his introduction at the start of Year 3.
Lion has been among the most banned operators at pro level, and every time he manages to make it through the ban phase he tends to dictate the attacking strategy – often to great effect. While Lion is still available at a casual level, this temporary removal will likely result in an operator rework, which was discussed at the Six Major.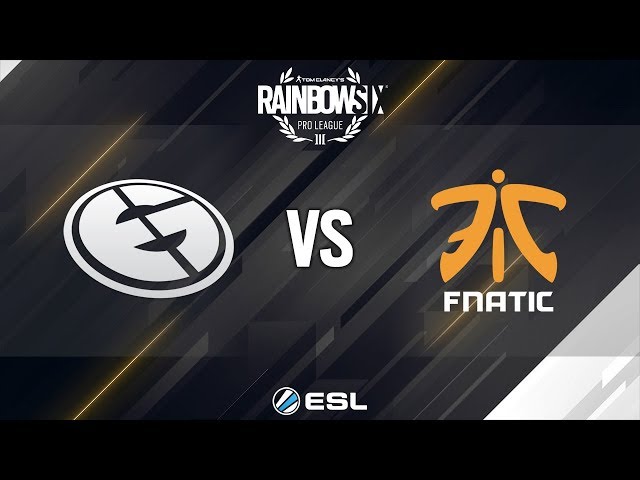 Fun prevails
You don't tend to encounter much levity when you're watching esports players compete at the highest level, but Fnatic managed to beat one of the best teams in the world while seemingly having the time of their lives.
Their stand-in player, Dizzle, was nearly the team's top fragger
The APAC side went in to their opening match against Evil Geniuses as the clear underdogs, with their coach standing in for their star player and having never made it to a semi-final before. So, instead of trying to beat EG with pure skill, Fnatic shocked their way to a hard-fought victory using tactics and plays you might expect to come across in casual play, not competitive.
Fnatic ran shotguns on Ela and Ying, performed countless jump-outs, run-outs, and spawn-peeks, and rushed the objective site straight from spawn on occasion. Their stand-in player, Dizzle, was nearly the team's top fragger – despite claiming he's not even been playing the game recently. The team celebrated every round won with laughter and cheers, proving there's some worth in mirth.
A lot can change in a year
Last year, Ubisoft took the Rainbow Six Pro League finals to Brazil for the first time, and the results were mixed. Over the two days in Sao Paulo, Brazilian Siege fans suffered countless stoppages due to technical difficulties, were occasionally getting commentary in English rather than Portuguese, and had to endure all of this in a sweltering warehouse venue devoid of air conditioning. None of that seemed to bother the crowd, whose ceaseless passion – particularly for the home teams – provided an intoxicating atmosphere throughout.
One year later in the nearby city of Rio de Janeiro, the quality of the production represents a huge step forward for Ubisoft's premiere esports title: the show went off without a hitch to an audience of several thousand and reached the same absurd levels of excitement. Ubisoft can definitely do big events, and with an increasing fanbase in Asia it's highly likely that the Pro League Finals will be travelling to new territories in 2019.