The Rainbow Six Siege Year 8 Season 2 release date has been revealed by Ubisoft as the competitive FPS game will introduce the new Fenrir Operator, a map rework, a new playlist, and some smaller reworks as well. Officially called Rainbow Six Siege Operation Dread Factor, you can expect to play Year 8 Season 2 real soon.
You can expect the Rainbow Six Siege release date to drop on May 30, so later this month, on all platforms including console and PC.
Rainbow Six Siege Year 8 Season 2 Operator
As mentioned, the newest Rainbow Six Siege operator is Fenrir, and we at PCGamesN have all the details about the operator's gadgets and weapons, which you can see below
Fenrir is a tactical Defender
Has the F-NATT Dread Mine gadget, which releases a Fear Effect gas that limits player FOV
Two-speed, two-health operator
Loadout features an MP7 or SASG-12 as primary and BAILIFF 410 as secondary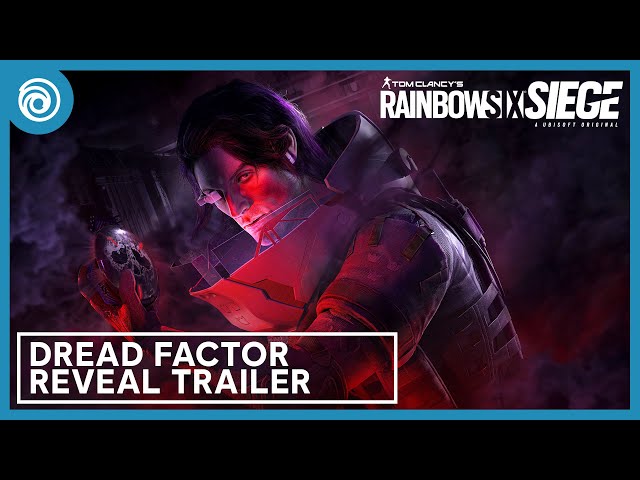 Rainbow Six Siege Year 8 Season 2 map rework
The Consulate map is getting a rework with Year 8 Season 2, as Ubisoft wants to make sure it it "completely rebuilds the experience for players" by making the entire map feel more balanced and complex.
Changes to attacker spawn to reduce frustration and increase safety, making it easier to get from spawn to the building itself
Less vulnerable locations outdoors
Rainbow Six Siege Year 8 Season 2 shooting range changes
The shooting range has had a bit of an overhaul too, making it easier to practise and get a vibe for your guns and loadouts.
New aiming lane
Several target types
Different movement speeds and distances
Breakable wall for testing
A new permanent playlist of arcade game modes also comes with the update with Headshots Only, Snipers Only, Golden Gun, and Deathmatch all returning, and a brand new game mode Free for All as well.
If you're yet to dive into the shooter, don't forget you can actually get it at no extra cost via a PC Game Pass subscription.
Brand new gadget Observation Blocker also throws up a digital barrier that blocks the line of sight for drones and other tools so you can't see operators through them. This barrier won't be visible when just playing as a regular operator mind you, but it instead acts as a gadget balance.
While you wait for the Rainbow Six Siege Year 8 Season 2 launch, you can take a look at our breakdowns of both the best multiplayer games and the best free Steam games to fill your time.