Razer is gearing up to release shiny new gaming laptop lineup, armed with Nvidia RTX 4090 GPUs and 13th-gen Intel CPUs. While the Razer Blade 18 is set to lead the portable powerhouse pack into battle, the Blade 16 has an impressive mini-LED screen that's actually two monitors in one.
Navigating the best gaming laptop sea is choppy and infuriating at times, especially if you looking for versatility. Sure, if you buy an ultra high-spec machine like the upcoming Razer Blade 18, you'll end up with something that could probably replace your chonky desktop PC. However, if you like to enjoy some games at higher resolutions, but need a lower-spec native screen for high-rate 1080p esports gameplay, you'll often find you'll need to choose between the two, leading to a compromised experience.
Enter the Razer Blade 16, a high-end solution that boasts the "world's first" dual-mode mini-LED display. Rather than having to stick with a specific native resolution, the setup can toggle between 4K 120Hz and 1080p 240Hz, meaning you're getting two types of panels within one gaming laptop package.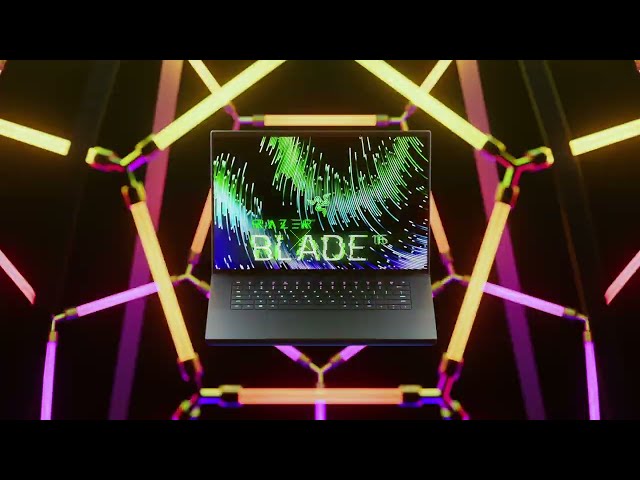 Some players might not have an issue with dialling down resolution on a 4K display, particularly if you're not looking to boost fps at a high frame rate. Still, we'd always advise matching your game's settings to suit the native specs of a screen, as it'll prevent image degradation and negate the need for upscaling. Being able to also switch between two different refresh rates is also a massive boon, as even the RTX 4090 mobile GPU won't be able to pump out enough frames to satisfy 240Hz in every scenario.
Unique switching superpowers aside, both the Razer Blade 16 and 18 wield the same mini-LED tech, and it could make for a great OLED substitute. We're talking 1,000 nits brightness, 100% DCI-P3 Color Gamut, and HDR 10 support, so performance should be on par with organic LED setups.
As mentioned above, both models feature an RTX 4090 mobile graphics card paired with an Intel Core i9 HX CPU, with DDR5 5600MHz memory serving as the spec cherry on top. As always, with great power comes great expense, and the base Razer Blade 16 comes in at $2,699.99 USD. The Blade 18 will set you back slightly more at $2,899.99 USD, but you'll miss out on that dual-mode screen we're so excited about.
The new Razer Blade duo is scheduled to arrive at some point in Q1 2023, so be sure to check back for benchmarks and impressions.