The Red Dead Redemption 2 (print) game guide suggests there's a legendary Channel catfish to be found out in the swampy wilds of the game – somewhere. So far, players haven't been able to track down this fabled fish, but now at last, with the RDR2 PC release, it's been found – but only in the game files.
YouTuber MrBossFTW has posted a video revealing that you can actually spawn the fish in the game (which you can check out below), with two different versions appearing in the game's files – smaller and 'XL' – both with the term 'channel catfish' in the file names. The YouTuber shows the scary XL version in his video, sporting a mangled shape and sickly pink hue.
MrBossFTW says he was able to spawn both versions, meaning that, while it seemed to do some slightly strange things to his game, the legendary channel catfish does seem to be a real thing. But, it doesn't seem that there's a related quest or way of catching it in-game.
There's a RDR2 side quest in which legendary fish catcher Jeremy Gill helps reveal that the catfish does indeed exist, before it swims away, seemingly inviting you to hunt it down another day. But, as players have discovered, the wily water dweller never seems to reappear in the game.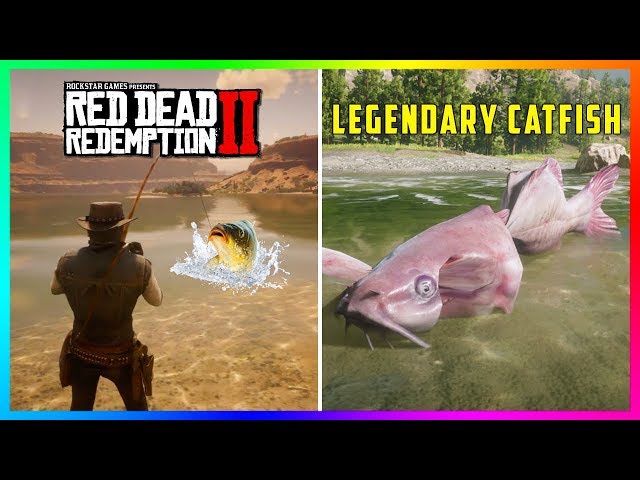 Weighing around 180lbs and lurking in the swamps (according to the guide), you'd think it would be difficult to miss, but sure enough, it looks like its habitat is confined to the wilds of the game files for now.
If you're diving into the game, you might find our Red Dead Redemption 2 legendary animals guide handy. If you haven't yet got stuck into the game, you might want to check our our Red Dead Redemption 2 PC review if you're keen to find out more.