What are Resident Evil 4 Remake system requirements? Like its predecessors before it, the beloved survival horror game is returning to terrify us with newly reimagined mechanics and visuals. Despite launching two years later, fans of the previous entry in the series, Village, will be pleased to know that the Resident Evil 4 Remake demands the exact same hardware specifications.
That's right, the Resident Evil 4 Remake minimum specs are exactly the same as RE: Village. You won't need to reach for the best gaming CPU, as processors on par with the AMD Ryzen 3 1200 and Intel Core i5 7500 will do just fine. Just don't forget to pair your chip with 8GB of RAM too.
Here are the Resident Evil 4 Remake system requirements:
Minimum
Recommended
OS
Windows 10 64-bit
Windows 10 64-bit
CPU
Intel Core i5 7500
AMD Ryzen 3 1200
Intel Core i7 8700
AMD Ryzen 5 3600
RAM
8GB
16GB
GPU
Nvidia GeForce GTX 1050 Ti
AMD Radeon RX 560
Nvidia GeForce GTX 1070
AMD Radeon RX 5700
Storage
TBC
TBC
Meanwhile, Capcom reckons the Nvidia GeForce GTX 1050 Ti or AMD Radeon RX 560 pack enough pixel-pushing power to get its reimagining running. Naturally, this comes with the usual compromises of less-than-stellar image quality and performance, but AMD FSR should help boost fps if you're in a tight spot.
Moving up to the Resident Evil 4 Remake recommended specs thankfully doesn't require the best graphics card, as the Nvidia GeForce GTX 1070 or AMD Radeon RX 5700 will set you up for 60fps at 1080p. However, you'll need Radeon RX 6000 or GeForce RTX 2000 series or better to enable ray tracing on the latter.
Processor requirements also jump to the Intel Core i7 8700 or AMD Ryzen 5 3600 at this tier, in addition to the necessary RAM capacity doubling to 16GB. Strangely, Capcom hasn't included Resident Evil 4 Remake size info within its specs list, but you've got plenty of time to pick up the best SSD for gaming.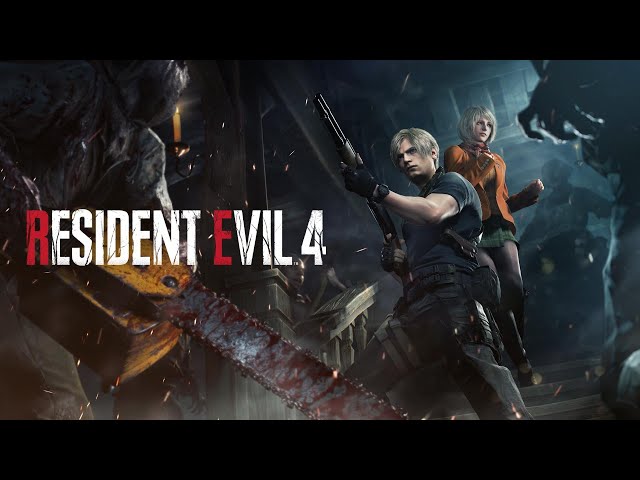 Hoping to avoid frame rate frights in Capcom's wretched re-do? We've tested the best Resident Evil 4 Remake settings to help the horror romp run perfectly on PC.
Take the Resident Evil 4 system requirements test over on PCGameBenchmark to answer the question… Can I run Resident Evil 4 Remake?