An optimised Samsung NVMe drive could be powering Sony's PS5, a presentation from the Samsung SSD forum in Tokyo suggests. Touting a new NVMe SSD for release within a games console in 2020, it would appear as though Samsung is the official SSD provider for Sony's next-gen console – but will its optimisations come to PC, and will any of us care?
The slide published by PCWatch (via VGC), and provided alongside the SSD announcement, features an image of Sony's Dualshock controller. Hence why it's Sony's PS5 console on the receiving end of SSD-magnate Samsung's tech and not Microsoft's Project Scarlett – both of which are touted for a late 2020 release.
Sony has confirmed it will be delivering an SSD for the first time in a console with the PS5, claiming "raw bandwidth higher than any SSD available for PCs." This has led to speculation that, in tandem with the AMD Zen 2/Navi SoC at its core, this SSD would be capable of reaching the blistering bandwidth provided by the PCIe 4.0 specification. AMD's Zen 2 platform was the first to introduce PCIe 4.0 into the client market.
Samsung is in the process of rolling out its own homebrew PCIe 4.0 controller tech – which is currently available within the PM1733 and PM1735 drives.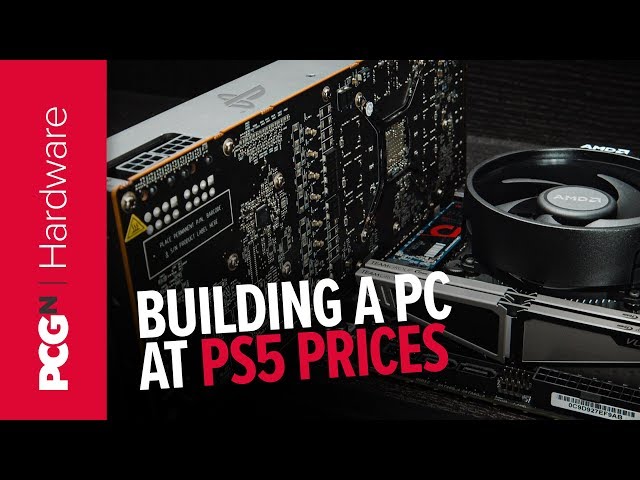 Samsung also announced during its presentation that 6th Gen V-NAND will materialise into product in 2020, offering higher density and bandwidth. So PC gamers have that to look forward to.
We don't yet know what Samsung's "optimisations" encompass, or whether they'll have any benefit to the humble PC gamer. However, if it's headed to console late next year, it's likely any new NAND or controller tech within will see the light of day on PC either beforehand or alongside the console launch. Samsung has a strong track record of introducing new functionality into the market.
We tested Corsair's MP600 Force SSD, one of the first to support PCIe 4.0 with help from Phison's initial controller, and found it's +4,000MB/s read/write times to have little direct benefit to gaming performance on PC. However, console adoption would allow developers and engines to cater more so to SSD speeds than ever before. Faster controllers are also on the way in 2020.
The PC is no stranger to solid state drives anyways, so this optimised drive probably isn't all that exciting or groundbreaking. However, for console gamers moving from HDDs to SSDs for the first time, the responsiveness of the system and speedy loading times will be palpable.