We've been dying, dying, and dying some more to catch a glimpse of Sekiro: Shadows Die Twice gameplay since it was revealed at E3 2018. And now, courtesy of the Gamescom 2018 IGN Live stream, we have that first reel of gameplay. As expected, it's beautiful, gory, and brutal all at once.
The gameplay reveal shows everything from sneaking through foliage and sticking to walls to evade detection, to the resurrection mechanic that allows you to spring back to life immediately after dying. If you die, you can revive, but you can't revive again until you defeat another enemy, which is similar to Bloodborne's regain system.
As for stealth, we can see the main character tucking into a wall to stay hidden, then grab an enemy as they round the corner, and finally execute them with a finisher the developer calls a Shinobi Death Blow. One other highly anticipated part of the game on show is the grapple hook, and in the short demo we see that player seamlessly shifting between rooftops and the ground, violently dispatching enemies along the way.
The IGN Live stream also goes into some detail on enemy types, items in the game, combos, and weapons. We have plenty more information, including the Sekiro: Shadows Die Twice release date on our dedicated hub page, so be sure to check that out for more details.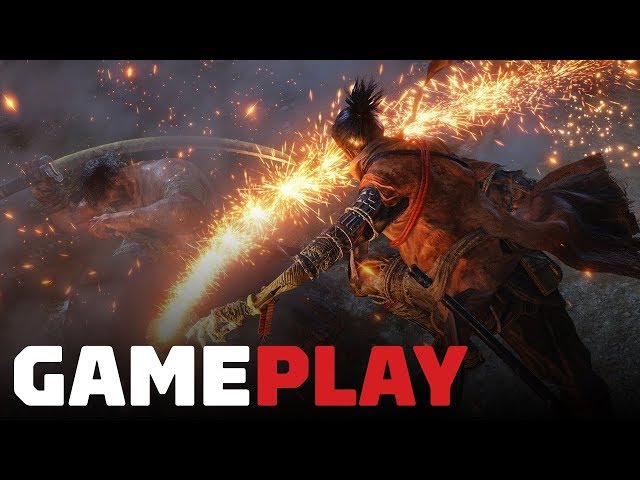 You can watch the Sekiro: Shadows Die Twice gameplay reveal above.