While Sekiro: Shadows Die Twice maintains much of the FromSoft DNA that made Bloodborne and the Dark Souls series great, it also brought in a few twists on the formula. Thanks to the strength of your block ability, the primary focus was moved from whittling down your opponents' health to gradually knocking them off balance before landing a Shinobi Death Blow.
A new mod, however, reverts that formula back towards some of FromSoft's other titles, putting emphasis on an enhanced Dash ability to emulate the combat experience from the PS4's acclaimed Bloodborne.
In Sekiro, your dash offers just 0.2 seconds of invulnerability, meaning that unless you have superhuman reflexes, you're better off relying on your Block. In the Bloodborne Combat mod, however, that ability does nothing, so if you don't want to take a hit, you'll need to dodge everything your opponents throw at you. To help you out, modder thefifthmatt has scaled the invulnerability window up to an exceedingly generous 0.53 seconds, which should let you work around Sekiro's improved combat tracking.
Your enhanced dash will take the place of both jump and Mikiri counter, but while it'll make some encounters more simple, thefifthmatt says that other bosses will be significantly harder. The mod also removed perilous attack alerts, so you'll have to make sure to get out of the way of the most deadly attacks.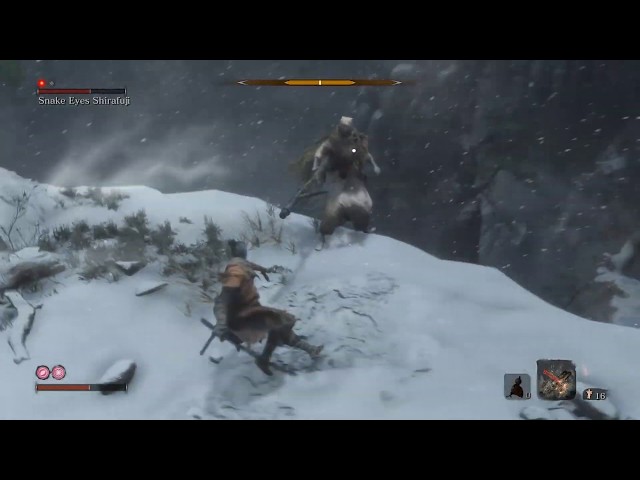 To further capture the feel of Bloodborne, the mod also includes rallying. Whenever you take damage, you gain a red aura for five seconds, allowing you to reheal when you deal vitality damage to an enemy.
The sound of drums: We spoke to a player who beat Sekiro on some Donkey Kong bongos
You can check out the mod in action in the video above. If you fancy a new challenge (we'll be waiting a while for the Elden Ring release date, after all) you can download the mod via NexusMods – instructions on installation can be found via that link.