It looks like we've all been mistaken, thinking that Toy Story hero Woody's empty gun holster means he's more of a no-kill kind of a cowboy. It turns out that the rootin' tootin' sheriff is a lot more fighty than he lets on – in a new Sekiro: Shadows Die Twice mod, at least.
Creator Huckleberrypie over at Nexus Mods (via user nunswa08 on Twitter) has replaced the game's more familiar shinobi hero, Wolf, with a life-sized Woody – and he's eerily accurate to the films. Using the model from Disney Dream Treats, the mod pits the cowboy against all of Sengoku Japan's fiercest foes, and the results are hilarious.
Woody can be seen charging and slicing at fearsome boss Owl (Father) with his katana in one video uploaded to YouTube by user queckquack, concluding with no-damage shinobi execution. Turns out Woody is made of some tough stuff. You can see this footage of Woody in action below.
Ok, so he does clash with the game's captivatingly moody and historic art style just a little, but what he might take away in aesthetics, he gives back in sheer entertainment.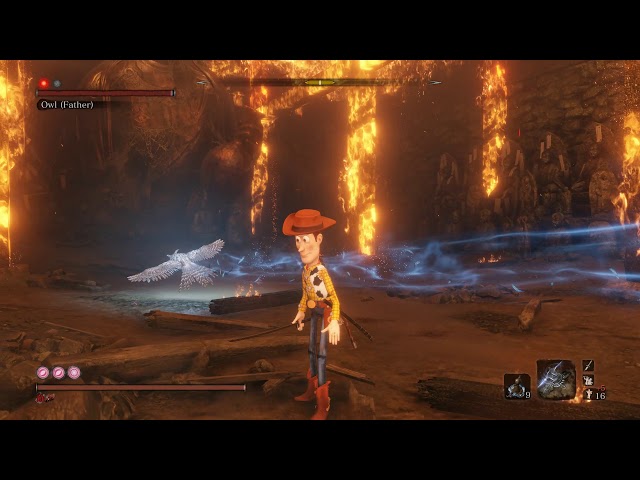 If you're keen to import the sheriff into your game, you'll need to grab the Sekiro mod engine to get it running, which you can also get at Nexus Mods. If Woody's not your thing, perhaps you might be interested instead in this Sekiro mod that replaces Wolf with a low-poly Donald Trump.
You can also check out our list of the best Sekiro mods if you're keen to see what else is out there to overhaul Wolf's adventure with.
Top image credit: Huckleberrypie/Nexus Mods