It looks like a Shadow of the Tomb Raider: Definitive Edition could be on the way. Earlier this year a Resetera user spotted that a definitive edition of Lara's Croft's 2018 adventure, the concluding third installment in Crystal Dynamics and Square Enix's trilogy reboot of the long-running series, seemed to have received a rating in South Korea. Now, the title's popped up on the Australian Classification Board's website.
The Shadow of the Tomb Raider: Definitive Edition entry on the Australian Classification Board site appeared last week and gives the game an MA 15+ rating – the same as the original release. It doesn't offer any details about the game beyond basic 'ticks' against the themes and nature of its content, like language and violence (which also match its original).
It doesn't appear that the game's Definitive Edition has been officially confirmed by developers Eidos Montréal and Crystal Dynamics or publisher Square Enix as yet, but given this rating it's looking pretty likely that it's on the horizon – though what it might include in the way of new content isn't clear.
The first game in the reboot trilogy, Tomb Raider, got a remastered Definitive Edition release the year after the game's launch, and it brought all of the game's features and DLC together, but it was only available on consoles. However, the second title in the three-game series, Rise of the Tomb Raider, got a 20 Year Celebration edition which, while initially released on the Playstation 4, is now also accessible to PC players, its bonus content available as DLC pack on Steam.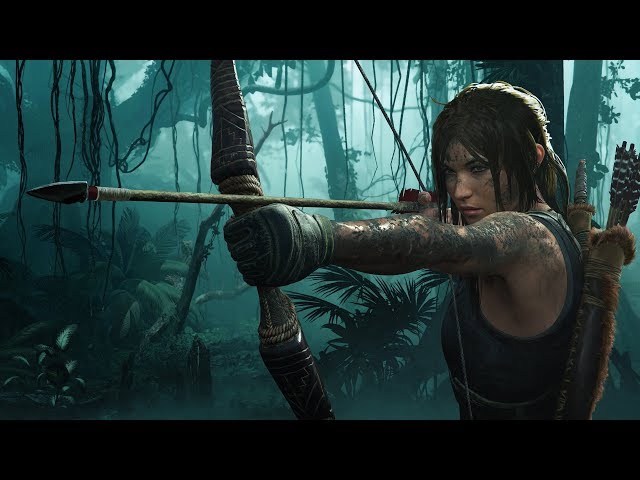 The classification entry covers 'multi-platform' release, which means it's possible the game could head to PC as well as consoles, though it's uncertain given that the first game's Definitive Edition didn't.
Given this – and the fact that it's not yet officially a thing – it looks like we'll have to wait and see what news the game's devs might have in store. If you haven't yet jumped into Lara's 2018 adventure, you might find our Shadow of the Tomb Raider review helpful. In it, Matt said that it had "the series' most satisfying balance of combat, exploration, and puzzle solving" though he felt that it failed a little "to deliver a compelling study of Lara's personal shadows."