Thanks to Ron Gilbert and Return to Monkey Island, it feels like classic adventure games could be making a minor comeback. Grim Fandango, Broken Sword, Blade Runner – the point-and-click genre boasts some of the best games of the '90s. All of them owe a debt to Shadowgate, which first launched all the way back in 1987, and helped push the adventure game forward with a huge game world, seriously difficult puzzles, and the option to find multiple solutions. Rereleased for Steam and GOG back in 2014, the first Shadowgate is now getting a full sequel, some 35 years after the game initially launched.
Beyond Shadowgate is currently in development by Zojoi, a small studio composed of former Shadowgate developers including director Dave Marsh. Four times larger than the first game, according to Marsh, Beyond Shadowgate is "designed to have that retro style, with modern conveniences." There are more puzzles, more rooms, more NPCs, and a lot of unique deaths, but all updated with brighter, sharper visuals and features such as fast travel.
"The original design of the never-before-seen point-and-click adventure is being brought to life after 30-plus years in the vault," says Zojoi. "The game is being created by the designers of the original 8-bit hit Shadowgate and a leading 8-bit adventure studio.
"With a story that is over four times larger than Shadowgate, Beyond Shadowgate captures the same look and feel as the 8-bit console version while including modern design sensibilities. Get ready for the ultimate Shadowgate sequel."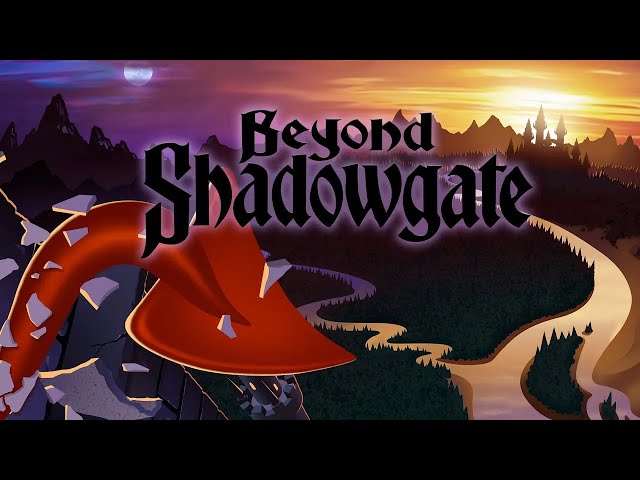 A Kickstarter campaign to help development of Beyond Shadowgate will launch February 18, with supporters gaining access to a short demo of the game's initial 16 puzzle rooms. If you miss your old games and want to recapture some of that nostalgia, this may be one to keep an eye on.
Alternatively, check out some other great PC puzzle games, or perhaps some of the other best upcoming games that we can look forward to in 2023.