The Sims 5 is probably one of the most exciting simulation games I've awaited in years. There has never been a virtual dollhouse experience quite like EA's, and to think that I've experienced various new entries to The Sims series is incredible. The Sims 5, better known as Project Rene, is fast on track to becoming the most impressive Sims game yet. In the studio's recent Behind The Sims showcase, developers discuss upcoming Sims 4 content including fun cooking-themed DLC and an expansion. They also detail Project Rene and how it'll work.
That's right, we're getting a new stuff pack for The Sims 4, dubbed 'Home Chef Hustle.' While discussing its features, developers detail how the team's artists "were inspired by the beautiful kitchens of various areas of Europe." In the short clip shown by EA, you can see new Build and Buy Mode items like a dish drain over a sink and various kitchen appliances as well as furniture.
"There is a whole lot of stuff in this stuff pack," says producer Lauren, "new small appliances, new ways to make money, new ways of cooking, new BB, new CAS, and so much more." While Home Chef Hustle looks like it's filled to the brim with new content, it doesn't end there. The new 'hustle and bustle' roadmap details even more upcoming DLC, including a 'neighborly expansion pack.'
Personally, I'm most excited about the new Project Rene info shown. With The Sims 5, the studio wants to do things "The Sims hasn't ever done" but also "try to do familiar things in a new way." Project Rene "will be a new way to play The Sims," including "the ability to play with friends and across devices."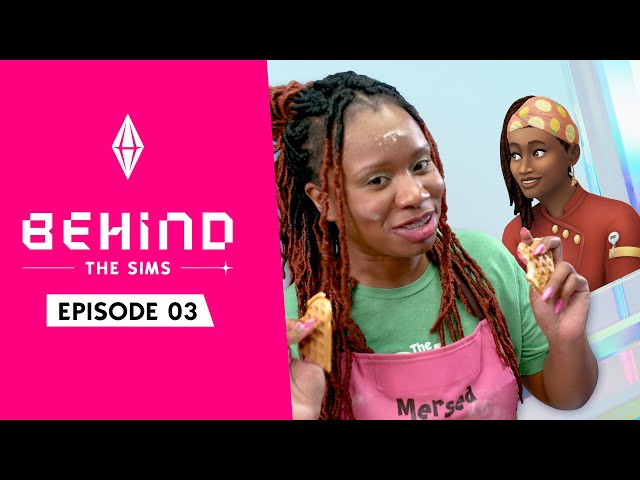 What has me shook about Project Rene is the fact that it may not even actually be The Sims 5, per se. Apparently, "Project Rene and The Sims 4 are going to continue to exist side by side." It seems like Project Rene is a separate multiplayer experience of sorts while The Sims 4 is the series' main entry. Remember Castaway, Medieval, or Urbz? I think it could be something like one of those 'side' games.
In the showcase, we hear how devs "plan to support both at the same time, and we're going to continue to bring even more exciting content to The Sims 4 for the foreseeable future." EA also makes clear how accessible Project Rene is, sharing how the devs "want to make it super easy for your friends to come and join you." Players can hop into the game for free, with no subscription fee involved and "without core game purchase or energy mechanics."
Project Rene will have optional purchasable content, though, as EA clarifies, "we will sell content and packs." Such content won't include anything too important, though, so as to "lower those barriers to play and give everyone the broadest shared systems because that feels like the best foundation to grow from." While I'm happy to hear this, I can't help but be a bit worried about how the upcoming online Sims game will work.
If you also can't wait to learn more about Project Rene, you should open your good old Sims 4 game up and enjoy everything EA's current entry has to offer. You can browse through our roundup of all of the greatest Sims 4 mods to spice up your base game, too. Alternatively, check out some of our other favorite sandbox games to let your creativity flow.