EA finally lifted the lid on its latest Star Wars game Jedi: Fallen Order at the Star Wars Celebration event over the weekend, with a CGI trailer introducing us to main character Cal and showing off a lot of the game's story aspects – but no gameplay.
Rumours abounded that the game would be modelled after Dark Souls, with challenging lightsaber combat, but apparently that will not be the case. According to the game's director Stig Asmussen at Respawn – who previously worked on Sony's God of War series – Jedi Fallen Order actually takes influence from Nintendo's Metroid and Legend of Zelda games, and isn't "super punishing" like Dark Souls.
While the game will have "thoughtful combat" – as it was described during the panel reveal after the game's trailer – and will require players to identify weaknesses in opponents and "figure out what tools that you have in your skill set to best take them down", it will not be as unforgiving as a From Software title. "Players have to be able to just pick it up," Asmussen says.
This information was revealed in an interview with Press Start, and Asmussen directly cites Nintendo's Metroid Prime and The Legend of Zelda: The Wind Waker as inspirations. "If you look at a game like Zelda Wind Waker, as you get different abilities, each enemy is crafted in a certain way, or even Metroid, or something like that, the enemies are crafted in a certain way that once you upgrade, you can think about how you're going to approach them differently, and maybe they aren't as big a challenge as they were at one point."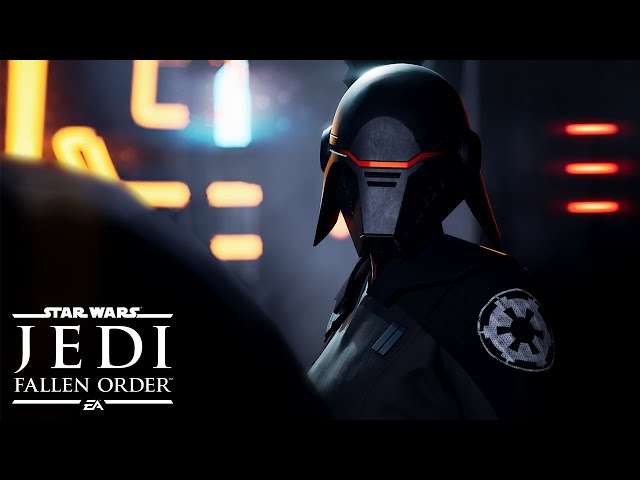 The comparison to Nintendo's Metroid games was backed up by EA's community specialist Jay Ingram – who said on Twitter that while Jedi Fallen Order would not be an open-world game, there would be "opportunities to re-explore locations". He then added that Cal's upgraded abilities will allow him to "access places he couldn't formerly go" – a hallmark of a Metroidvania-style game.
As you play the game, Cal's abilities will allow him to access places he couldn't formerly go to. It's pretty cool.

— Jay Ingram (Charlemagne) (@JayKingIngram) April 15, 2019
Unlimited power: check out the best Star Wars games on PC
We already know a decent amount about Jedi Fallen Order – such as that it won't have any microtransactions or even DLC – but the one rather major piece we're missing is how it'll actually play. We'll presumably find out more at EA's E3 event, as Ingram says that's when we'll get to see some gameplay at last. Hopefully.