You'll get to visit several planets in Star Wars Jedi: Fallen Order, and you'll get a ship in which to visit them. Flights to those planets are handled in real-time, so you'll have an authentic reason to kill time on the ship, engaging in different activities, and there won't be any load screens when you land and get out at your destination.
That's according to a new tell-all feature in Game Informer, published alongside Fallen Order's gameplay reveal at EA Play just a few moments ago. Game Informer say your ship will be called The Stinger Mantis, an all-new and now canon ship class designed for the game. You'll be able to customise the exterior, and the interior features living quarters, a lounge, and an interactive map of the galaxy.
You can fly to any planet at any time for both freeform exploring and to pursue story missions. There's a hub in each world, where you can rest, save, spend skill points, and talk to NPCs. "The ship also offers other activities Respawn doesn't want to reveal just yet."
There's plenty more tantalising detail about Fallen Order in Game Informer's feature, so do check it out. The gameplay demo is also really exciting, with the Force used in inventive ways both in combat and exploration. Check it out: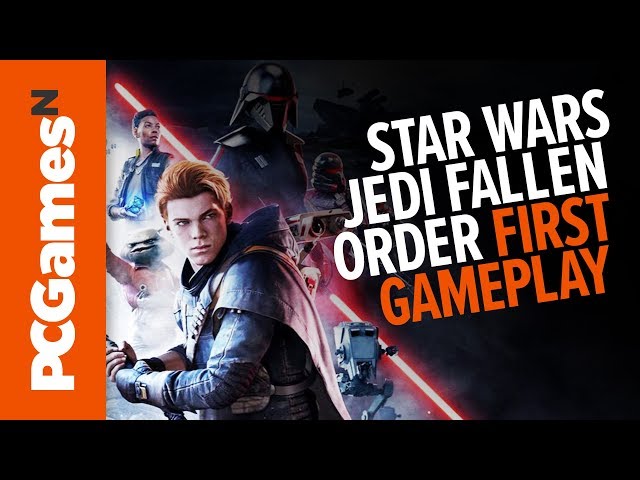 We've also learned that you won't be able to choose between the Light and Dark sides of the Force in Fallen Order, which kinda makes sense given the story. But if that demo is any indication, we can still use the Force in some pretty aggressive ways.
Read more: the best action-adventure games on PC
The Star Wars Jedi: Fallen Order release date is November 15, 2019.