EA has revealed a few Star Wars Jedi Survivor settings, and there's an accessibility option that's effectively a slow-mo bullet time mode. While some PC fans out there will want to boost fps and speed things up visually, the 'slow mode' will provide players with a helping hand during combat and platforming segments of the sci-fi sequel.
A few weeks ago, PCGamesN got hands-on with a Star Wars Jedi Survivor preview. We praised the Fallen Order sequel's take on combat, but its Soulslike mechanics aren't universally approachable. Thankfully, EA's settings solution should alleviate gameplay barriers linked to timing and reactions, and it'll also appeal to all you Matrix fans out there.
In a blog post, EA shares Star Wars Jedi Survivor slow mode details alongside other valuable accessibility options. Jonas Lundqvist, Respawn's Senior Director of Development, describes the feature as an "exciting feature to work on because of its versatility," while stating that it "allows for different reaction times and helps make the game generally more accessible to a larger audience."
Originally, Lundqvist says the slow mode was designed with combat in mind, but the team realised it could aid any situation tied to timing. Of course, not everyone has the exact same accessibility needs, so the setting features a sub-option for 'Slow Dilation' that'll enable players to dial in the effect. There's also a toggle that'll automatically switch the feature on during combat, helping the assist kick in during conflict.
In addition to slow mode, here are the Star Wars Jedi Survivor accessibility settings highlighted by EA:
Camera options for auto-targeting.
Button mash options.
Hold/Pull Toggles.
Navigation Assist (including audio ping).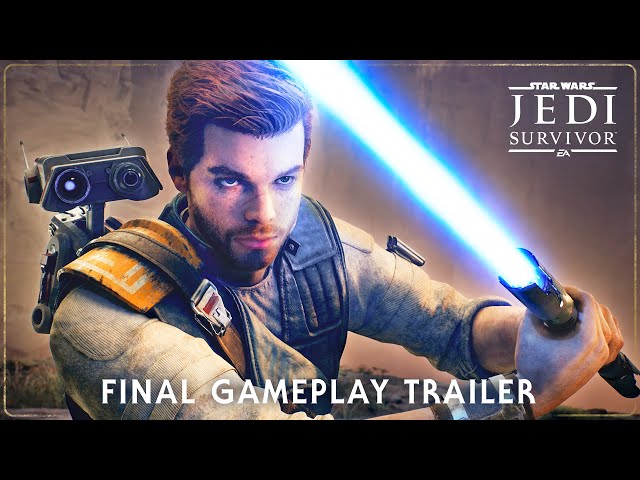 Make sure you pre-order the game so you can try them out on launch day:
We'll be putting the Fallen Order sequel to the test using, so keep an eye out for our best Star Wars Jedi Survivor settings suggestions. Until then, prep your gaming PC using Star Wars Jedi Survivor system requirements, as the game's size could catch you out.