What are Star Wars Jedi Survivor system requirements? You won't need an out-of-this-world rig to run Star Wars Jedi Survivor. However, if your PC feels more like a gonk droid than an astrobot, we'd recommend checking over your specs before diving into the Fallen Order sequel.
To meet Star Wars Jedi Survivor minimum requirements, you'll need a graphics card on par with the Nvidia GeForce GTX 1070 or AMD Radeon RX 580. Developer Respawn Entertainment is yet to provide performance estimations with these specs, but we'll run our own benchmarks once the game reaches orbit.
Here are the Star Wars Jedi: Survivor system requirements:
Minimum
Recommended
OS
Windows 10 64-bit
Windows 10 64-bit
CPU
Intel Core i7 7700
AMD Ryzen 5 1400
Intel Core i5 11600K
AMD Ryzen 5 5600X
RAM
8GB
16GB
GPU
Nvidia GeForce GTX 1070
AMD Radeon RX 580
Nvidia GeForce RTX 2070
AMD Radeon RX 6700 XT
Storage
155GB
155GB SSD
If you're aiming for Star Wars Jedi Survivor recommended specs, you'll have to splash out on either an Nvidia GeForce RTX 2070 or AMD Radeon RX 6800 XT. Naturally, using one of the best graphics card options on the market right now will help you boost fps further, but the developer's GPU suggestions should provide an optimal experience.
Star Wars Jedi Survivor size
Star Wars Jedi Survivor size requirements are out of this world, as the sequel takes up a whopping 155GB of storage. Thankfully, there are plenty of options when it comes to the best SSD for gaming, with many large-capacity models carrying a relatively low price.
While it looks like Star Wars Jedi Steam Deck compatibility is on the cards, size requirements could affect anyone with a 64GB model. You could remedy the space issues by picking up a microSD card or upgrading the Deck's SSD, but both options will cost more than the game itself.
Overall, Star Wars Jedi Survivor PC specs aren't particularly gruelling, but older PCs could struggle to reach hyperspace. So, we'd suggest giving your rig a bit of a revamp before the Star Wars Jedi: Survivor release date, as it'll help you fight off dark forces without hardware distractions.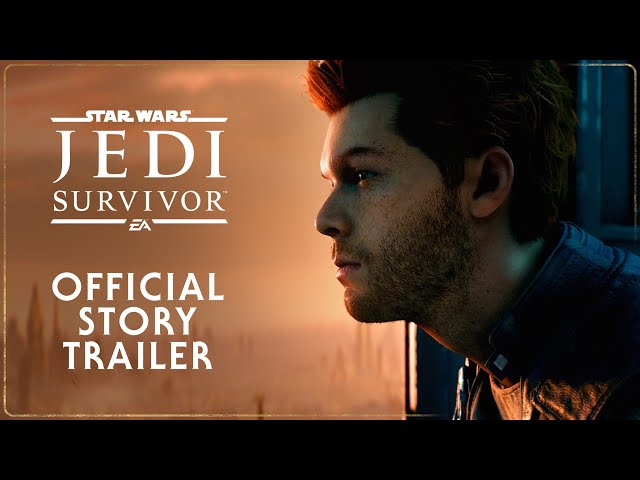 Star Wars Jedi: Survivor PC requirements will help you prepare for launch day, as EA's Star Wars Jedi: Survivor release date is imminent. Our PCGamesN preview will provide a glimpse of what to expect from the sci-fi sequel, and we reckon it could be one of the best space games on PC.
Make sue you remember to pre-order the game so you can get your hands on it on launch day:
Take the Star Wars Jedi: Survivor system requirements test over on PCGameBenchmark to answer the question… Can I run Star Wars Jedi: Survivor?