We finally got our first look at Star Wars Outlaws, the upcoming open-world game set between Empire Strikes Back and Return of the Jedi, from Ubisoft. But instead of focusing on the story and mechanics, all any of us can talk about is the hot droid. While Star Wars Outlaws looks like it could very well be one of the best games of next year, the droid in a trench coat is all that matters.
All of the best Star Wars games feature wonderful and wacky characters, but no-one's been tweeting about having sex with Turgle, have they? This is where ND-5 comes in, one of player character Kay Vess' companions in Outlaws, who also happens to be a BX-series Droid Commando, or Commando droid for short.
With nothing but a sultry voice, trench coat, and a low-slung belt holster, ND-5 has the internet swooning, and I'm unsure how to feel about it. It's unclear exactly what type of character ND-5 is yet, but a reprogrammed separatist droid that dresses like a cowboy is, quite honestly, the greatest bit of character work I've sever seen in the Star Wars universe.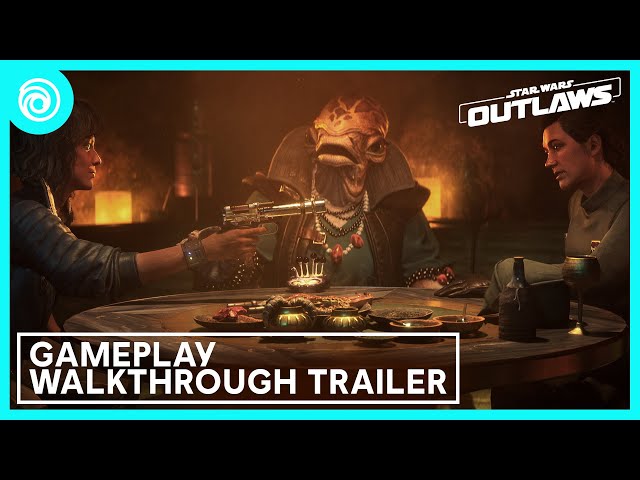 While the Star Wars Outlaws reveal trailer shows ND-5 standing around and looking cool, it was the first Star Wars Outlaws gameplay that really let him shine. Ubisoft is clearly going for the personable and mysterious vibe of one Garrus Vakarian, and he wasn't at all safe from the internet's swooning either (sorry, Garrus).
"Do you find the Star Wars Outlaws droid companion sexy or have you never played the Mass Effect trilogy?" asks one person on Twitter, and I think this perfectly sums up the dichotomy here. If you've never played Mass Effect you think ND-5 is cool, and if you have, well, he's hot.
Between Grogu, BD-1, and now our little furry friend Nix, Star Wars media is obsessed with giving us cute little companions. That era appears to be over though, as ND-5 is everyone's new obsession.
"Just thinking about Star Wars Outlaws, and how the companion droid is kind of hot?" adds another, and I'm sure Ubisoft didn't see this coming.
To whoever designed ND-5, drop me an email, I just want to talk. No, seriously, get in touch.
If you want even more great games, our look at the best single-player games on the market should keep you busy. Or you can check out some essential robot games, just don't get any ideas.