A Star Wars TIE Fighter remake, which rebuilds and expands one of the best Star Wars games using the engine from X-Wing Alliance, is available to play, with a brand-new update, right now. Originally released in 1994, Star Wars TIE Fighter is the predecessor to other LucasArt dogfight sims like Jedi Starfighter and Rogue Squadron, and even has a tangential link to Bethesda's Starfield (more on that later). Now, you can play the whole game, complete with ray tracing, improved visuals, overhauled gameplay, extra ships, and more, and it's available right now.
The Star Wars TIE Fighter Total Conversion project, or TFTC for short, has just released a brand-new version, bringing the classic space game to more vivid life than ever. Rebuilding TIE Fighter in the engine from Star Wars X-Wing Alliance, another iconic dogfight sim from 1999, TFTC currently offers nine of the original game's 13 campaigns, completely revamped with ray tracing, fully 3D graphics, and new models for some of Star Wars' instantly recognizable ships.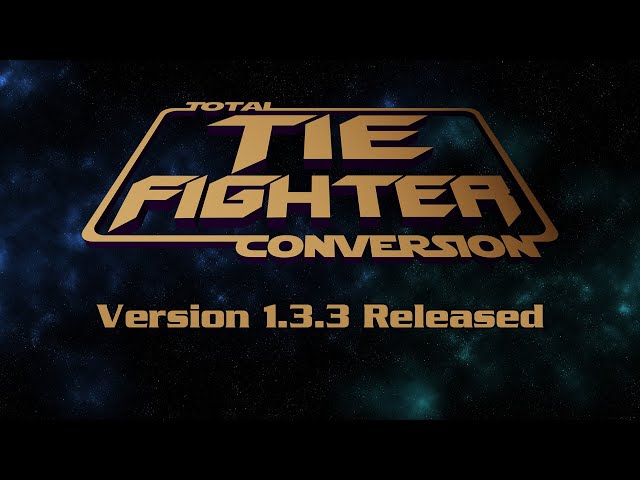 Why does it look so good? Because the TFTC mod is itself built using another mod, the X-Wing Alliance Upgrade Project, which improves every aspect of the 1999 game to make it almost visually comparable to modern-day games. Future TFTC updates promise to deliver the rest of the game's campaigns, with creator 'AngelTFTC' saying these could be complete by the end of 2023.
If you want to play TFTC, you need a copy of X-Wing Alliance, which you can purchase from Steam, GOG, or Origin. After that, just follow the simple instructions from the project's official site.
Oh, and as for Starfield, you may or may not have heard about The Tenth Planet, a game that Bethesda partially built and then canceled back in the '90s. A space fighter sim, it took direct cues from the original TIE Fighter. So, if you're waiting on Bethesda's RPG and the Starfield release date, TFTC is a wonderful window into space game history.
Alternatively, you might want to try some of the other best old games, if you're feeling all nostalgic, or perhaps the best flying and plane games on PC.