When is the Starfield release date? We now know when we will be playing the first new Bethesda series in 25 years, but it's still a long way off. Regardless, that's still cause enough to scream so loud with excitement that we could be heard in space.
But there's more: Starfield sees the beloved Fallout and Elder Scrolls studio leaving the ground and heading out among, well, the stars – an area of interest I suppose you could call a Starfield. What has the studio found there? That's what we're looking to work out, as the first meteorites filled with information begin to fall from the sky.
Bethesda's online-only title, Fallout 76, disappointed us as much as it did fans of the post-apocalyptic games series. However, in some ways, Starfield is a surer prospect: a single-player game, just like Skyrim and Fallout 4 before it. In other ways it's bolder and stranger – a completely new universe, whereas Fallout and The Elder Scrolls are rooted in decades of established lore, locations, and creatures. Here's everything we know about Starfield.
Starfield release date
The Starfield release date is November 11, 2022. It will be an Xbox and PC exclusive, as Microsoft has agreed a $7.5 billion deal to buy Bethesda's parent company, ZeniMax Media. In a blog post announcing the acquisition, head of Xbox Phil Spencer mentions his excitement for Bethesda's upcoming games – "some announced and many unannounced", including Starfield, "the highly anticipated, new space epic currently in development by Bethesda Game Studios".
At E3 2019, Howard insisted the company is "still hard at work" on both The Elder Scrolls 6 and Starfield, explaining that, "Starfield is playable, Elder Scrolls VI not in that way yet." So you can expect to hear about the Starfield release date way before Bethesda is willing to share anything on its Elder Scrolls 6 release date.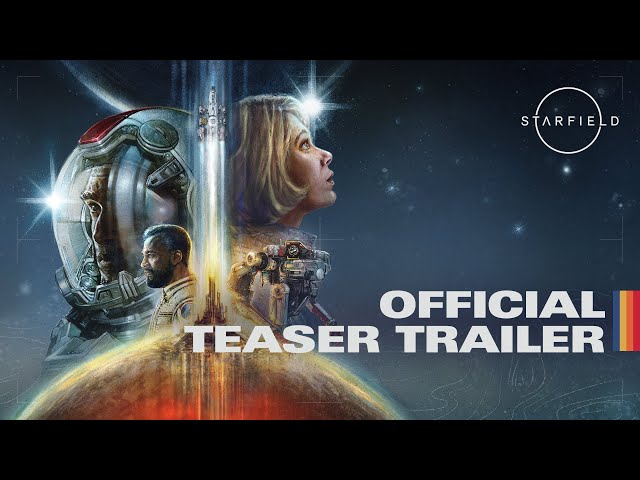 Starfield trailer
More details on Starfield were revealed at E3 2021 during the joint Microsoft and Bethesda stream. There's still no gameplay footage yet, but there are definitely some clues as to how we'll be flying between planets in a spaceship.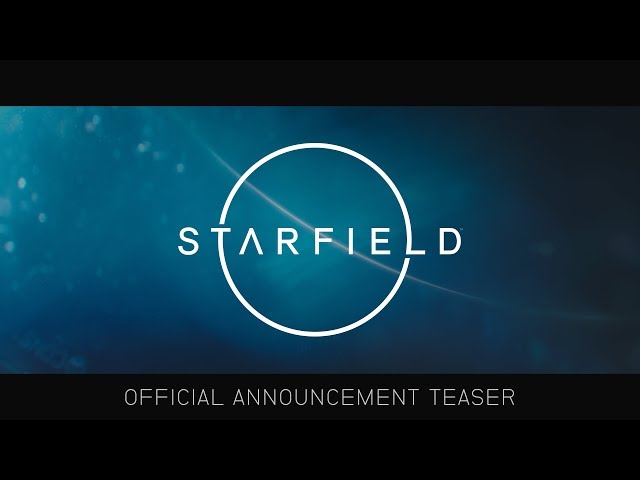 Starfield gameplay
Bethesda has revealed nothing specific about the way Starfield plays. Howard has said it is "something we feel uniquely positioned to pull off." Given the studio's pedigree, this suggests that while Starfield is headed to space, it still has its feet planted in the RPG genre. Certainly, the last time Bethesda began work on a new series – Fallout – the result resembled The Elder Scrolls so much that fans dubbed it "Oblivion with guns."
Something else to look forward to: Our complete list of upcoming PC games
The setting will determine many of Starfield's mechanics, however. You can see ice forming on the screen in the teaser, as if the camera itself is drifting through the void. Perhaps we'll see Bethesda wrestle with zero-gravity, as well as the cramped interiors of ships – very different from the wide-open landscapes for which its games are known.
Animations are apparently getting an overhaul in time for Starfield, so those robotic NPCs will hopefully be a little more lifelike. in the same breath, Bethesda's next-gen engine will also bring vast improvements to lighting, rendering, and landscaping tech.
We know that Starfield is not set in the same universe as Fallout or Elder Scrolls 6, but we wouldn't be at all surprised if the developer crammed some nods and references in.
In Howard's most recent interview about the game during Develop Brighton, he talks about specific details in Starfield, including that Starfield will have the biggest map of any Bethesda game to date. Not only that, but Howard confirms the game is single-player only, with no planned multiplayer, and it will have procedurally generated elements.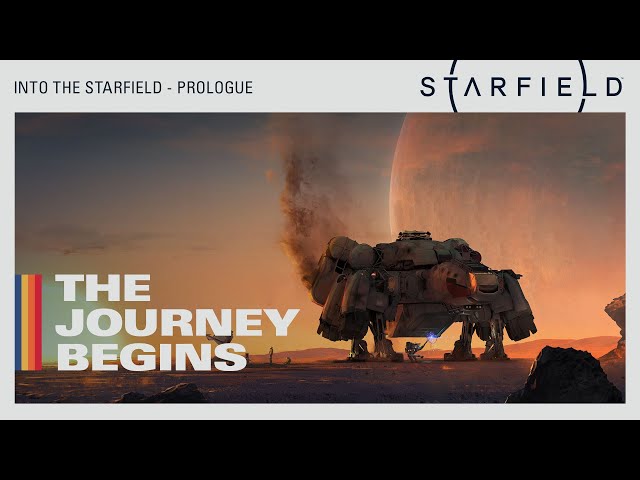 Starfield story
While there isn't a great deal to go on, some details about the Starfield universe are now surfacing, and Bethesda has started to release Starfield development trailers that give us more of an insight.
The developer recently released a video diary detailing the Starfield factions and the universe called the Settled Systems. The game takes place 20 years after the factions, the United Colonies and the Freestar Collective, have made peace after the bloody colony war. There's still a lot of unrest within the universe, though, and pirates, violent spacers, and a religious group all pose a threat.
You play as as a member of an organisation called Constellations, and your job is to explore and uncover mysteries hidden in the deepest corners of the Settled Systems.
In an interview with the Telegraph, Todd Howard explains that Starfield is "a bit more hardcore of a role playing game". He also confirms that Bethesda is "going back to some things that we used to do in games long ago that we felt have really let players express the character they want to be".
To capture the setting, Bethesda is taking inspiration for the design of the ships from Elon Musk's SpaceX vessels, with Todd saying he has talked "to the people who could see further than what I was seeing right now". But Todd has been thinking about what would eventually become Starfield for 25 years, ever since he played Games Workshop's pen-and-paper RPG Traveller.
Field of view: These are the best open-world games on PC
There are apparently alien races too, though how they interact with the game's more realistic approach has not been disclosed. Todd's also keen to point out that just because space has a potentially infinite set of universes to explore, it doesn't mean that Starfield will encompass all the galaxies out there.
However, despite this, Starfield will be enormous. "People are still playing Skyrim and we have learned from that. We spent more time building [Starfield] to be played for a long time, if you so chose that you just wanted to keep playing it. It's got some more hooks in it for that, that we added later to a game like Skyrim… while still making sure that somebody who just wants to play it, and go through the main quests and "win", or feel they've accomplished something large is doable".
As for what we've seen so far, we've only got a trailer that confirms the existence of Constellation – a human organisation that is mentioned in the Into the Starfield series as "the last group of space explorers". Concept art shows that we'll be seeking new life and new civilisations, boldly going where no man has gone before. Yes, that definitely sounds like classic Star Trek, but if the concept art is anything to go by, Starfield will be far less horny than the original series and is more about the joy of exploration.
Related: For the latest Starfield news, keep an eye on StarfieldDB
That's everything we currently know about Starfield. It's a long time until November 2022 and we're sure more information is out there. We'll be sure to update this guide as soon as more details float into orbit about Bethesda's hotly anticipated space game.