State of Decay 2 released in May last year to less than stellar reviews, mostly due to the amount of bugs, but it quickly passed the million player mark in just a week. Instead of dropping off from that high point, the game's player count continued to rise – reaching three million players by July 2018, just in time for the US's Independence Day, and four million by the end of the year.
Since 2018 State of Decay 2 actually continues to grow, albeit more slowly than in its first few months – and now it's reached a new milestone. According to Undead Labs' Quin Richards, senior designer on State of Decay 2 in an interview with Polygon, the game now boasts over five million players – and the team is still "looking for grow".
As Richards explains, "we're in a really great position where we've gotten to keep adding players to the game. We're [at] five million players, and we're looking to grow."
Richards attributes this steady rise in players to the attraction in State of Decay's central concept – that all player characters are expendable and can die at any time. "A lot of zombie stories rely on their audience valuing each individual human being for who they are, knowing that their death is the end of something irreplaceable. We want our game bring at least some of that feeling across, and that's what a lot of players come to it for."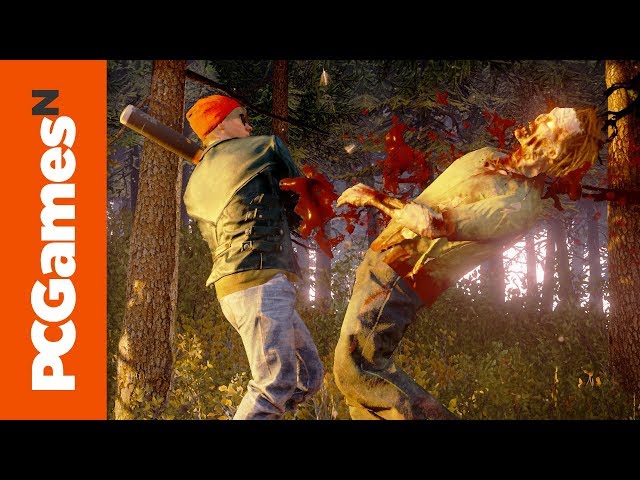 Recently the team released Heartland, the latest DLC expansion for State of Decay 2 – set in the location of the first game, Trumbull Valley. This expansion was more story-based than previous DLC, or even the main game – which was requested by the fans. "A lot of people were asking for focused narrative, and that's what Heartland was really hoping to achieve," explains Richards.
As for the future, and how Undead Labs is planning on expanding State of Decay 2 beyond five million players, Richards expects that future updates for the game may offer "a mix between Heartland and State of Decay 2, with procedural and strong narrative ties". State of Decay 3 is a long way off, in other words – and for the game's apparently massive player-base, that's not a problem.