How do you clear the Steam Deck download cache? The Steam Deck is a formidable piece of machinery, capable of being not only a high-powered handheld, but also a competent desktop PC, and overall one of the best options when it comes to playing your PC games on the go.
Yet even the best Steam Deck games can struggle when it comes to downloading. While most games will install onto your Steam Deck with no issue, other downloads may stall, and get stuck for hours with no end in sight. Even simple updates will ask to be resumed, only to never finish regardless of how little storage space they take up. One of the quickest ways around to fix games that won't download or update is to clear your download cache.


Here's how to clear the Steam Deck download cache:
Select 'Steam' button
Navigate to 'Power'
Select 'Switch to Desktop mode'
Open Steam app
Select 'Steam' from the toolbar
Go to 'Settings'
Navigate to 'Downloads'
Select 'Clear Cache'
While you can access the Steam Deck settings in Big Picture Mode, the 'clear cache' option is only available when viewing Steam's settings through desktop mode. If you're struggling to switch between the two modes, check out our tutorial, which will help make switching to Steam Deck desktop mode an easier process.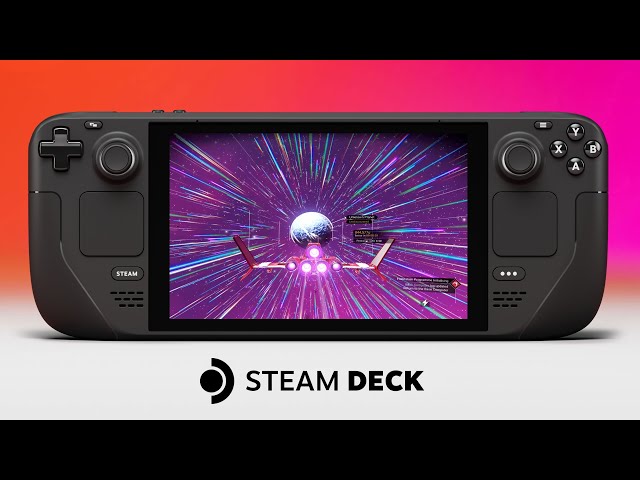 If you own one of the best Steam Deck docks, while in desktop mode you can connect a gaming mouse, or keyboard via USB. You can also connect a mouse and keyboard with Bluetooth, which will make going through desktop mode an easier process, due to the sizing of the menus and applications being hard to navigate on the Steam Deck's 1280 x 800 screen.
Check out the best Steam Deck accessories to make the most out of your favorite PC gaming handheld. Our best Steam Deck skins guide is also full to the brim with customizable options to suit every style.