The most played Steam Deck games in 2022 have been revealed. Valve published the list recently, basing it on the number of daily active players, and it really gives some insight into the number of popular games compatible with the system.
It's been a great year for the Steam Deck, with the device going down as one of the most exciting gaming gadgets of last year. In fact, it won the Best Gaming Hardware Golden Joystick award. With its roster of excellent games and overall versatility, the mobile gaming PC has been welcomed by the gaming community, especially given Valve's less-than-successful hardware attempts in the past. In fact, when plugged into one of the best Steam Deck dock options around, it's even a stand-in for a cheap desktop machine.
As for the most played Steam Deck games of last year, the list has been split into three categories: Platinum, Gold, and Silver. At the top, we have the likes of Spider-Man Remastered, The Witcher 3, Cyberpunk 2077, and Elden Ring, all of which are included in our best RPG games list. Aside from being popular games in general, many of the releases listed are fully verified, which means they should run without a hitch.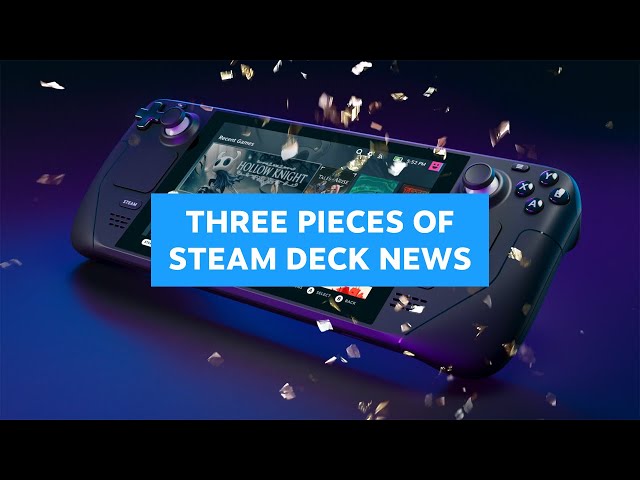 Below that, the Steam page places God of War in the Gold category alongside Rimworld, and Skyrim, because of course Bethesda's 2011 epic would be there. Then there's Aperture Desk Job, which makes sense as it was developed by Valve as a sort of tech demo for the Steam Deck.
In Silver is the critically acclaimed RPG Disco Elysium, as well as Horizon: Zero Dawn, Spider-Man: Miles Morales, Return to Monkey Island, and Resident Evil Village. There's also Gotham Knights, which some may be surprised is not in Platinum. However, seeing as it had performance issues upon release, that could account for the slightly lower status, especially on the Deck.
Overall, with some exceptions, many of you will not be too surprised to see these among the best Steam Deck games. With Valve now looking to produce a Steam Deck 2, or at least refine the current models, there's likely to be a lot more interest in gaming on the go in 2023.