If you've checked out the Stellaris Anniversary update notes released last week, you'll know the 4X sci-fi strategy game's got a very special milestone coming up – its fourth birthday. To celebrate four years of Stellaris, not only has developer Paradox Interactive got a giant 2.7 update to drop into the game – it's announced a "free weekend" that actually starts today (Tuesday, May 12).
That's according to a press release unveiling a new trailer for the free 2.7 Anniversary patch – which also goes live from today – as well as the dates for the space game's "free weekend" on Steam. The good news is it's an extra-long kind of a weekend, running from May 12 until May 17, giving you five days to jump in and give it a go. Nice!
In addition, the studio reveals the game's hit some other huge milestones this year. "In March 2020," Paradox announces, "four years after its initial release, Stellaris earned an all-time high for monthly active users and reached a milestone of over three million units sold."
Head to Steam Charts and you can see that, based on the number of players using Valve's platform at least, the game did see its highest ever average user figure in March, and the highest peak player count recorded since May 2016.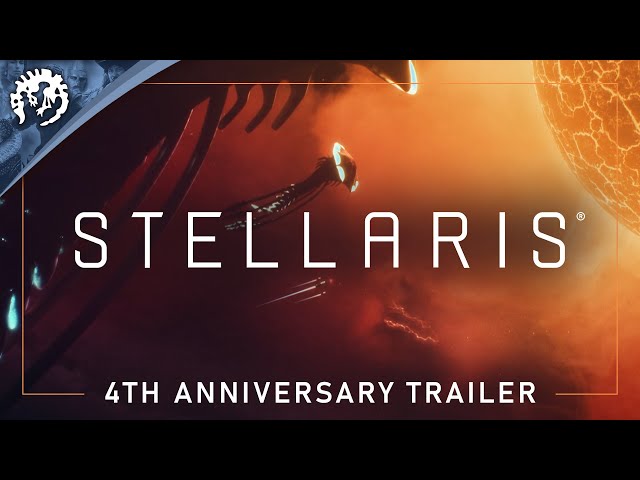 "It is so rewarding to see this strategy help us earn the continued interest of a large and growing player base after all these years," game director Daniel Moregård says. "Being able to reach a new all-time high right now makes the anniversary festivities feel even more momentous."
Stellaris 2.7 "Wells" Update is live now!

This update reinvigorates the galaxy for PC users, with New Visuals, Galactic Community resolutions, Federation Joint Operations, and updated Habitats.

Play Stellaris for Free until May 17th! pic.twitter.com/DfDI2yH9O1

— Stellaris (@StellarisGame) May 12, 2020
You can play Stellaris for free on Steam right here this week(end). If you're keen to find out all that the new update brings, be sure to take a look at the Stellaris Anniversary update notes – it adds "strong new visual elements and VFX such as Nebulas, Stormsm and more," the studio says. "Players can look forward to an updated look to the Stellaris base game to add a little more awe to any shock and awe campaigns."