The Street Fighter 6 AKI release date has been confirmed for its next challenger. The bizarre poison-wielding student of F.A.N.G., newcomer A.K.I. has an incredibly unsettling energy between her wide-eyed mannerisms and slithering, snake-like moveset, and she'll be arriving in Street Fighter 6 in late September. This latest addition to one of the best fighting games around promises to be quite the freaky one.
I love weird fighting game characters – especially when their movesets are as bizarre as their personalities. Anyone with an unconventional fighting style is always going to catch my attention, from the fetishistic thrusts and unnatural scrambles of Soulcalibur's Voldo and the spider-like crawling and contorting of Tekken's Zafina, to the sheer nightmare fuel of trying to take down Dr Bosconovitch, a man who fights primarily from the floor.
Following in the footsteps of her Street Fighter 5 master, A.K.I. looks to be continuing that trend of real weirdos – slithering around with loose-jointed, snake-like motions and handing out sharp, stabbing thrusts reminiscent of a viper's strike.
The new Street Fighter 6 A.K.I. gameplay trailer below shows off her ability to wrap around her foes like an anaconda, or deliver poisonous lashes with projectiles and deadly jabs of her venom-tipped nails to every nerve ending in your body.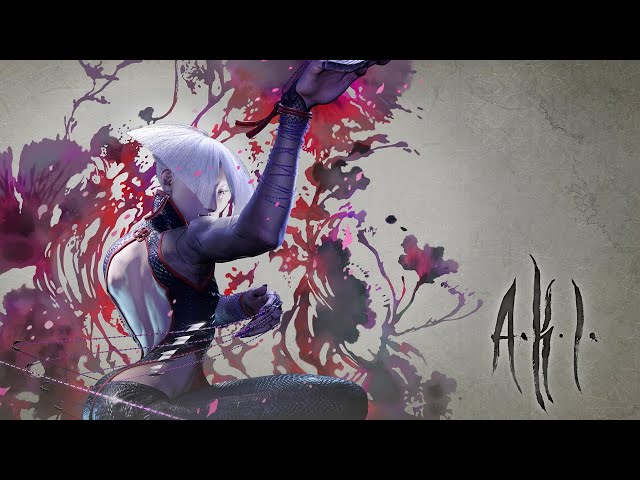 Street Fighter 6 AKI release date
A.K.I. releases Wednesday September 27, 2023 for Street Fighter 6. She'll be included for owners of the SF6 year one character pass, deluxe edition, or ultimate edition, giving you instant access when she arrives. You can also trial her for one hour using a Rental Fighter ticket, obtained from the game's Fighting Passes.
Keep your eyes on our Street Fighter 6 tier list to see how high A.K.I. can slither up the charts when she releases. If your fighting spirit can't be sated by one game alone, take a look through the best multiplayer games for plenty more competitive action.