A single glance at the Street Fighter 6 Year 1 Ultimate pass on Steam is pretty harrowing. Currently rated 'Mostly Negative,' the fighting game's inaugural DLC has fallen flat with the playerbase as it apparently just isn't worth the cash. Capcom has responded to the issues though, clarifying exactly what the Street Fighter 6 Year 1 passes include.
The Steam listing claims that players will be able to access four DLC characters, numerous different outfits, two new stages, and 7,700 Drive Tickets. Everything except from the Drive Tickets will release on a schedule, with the Street Fighter 6 roster set to expand throughout the year.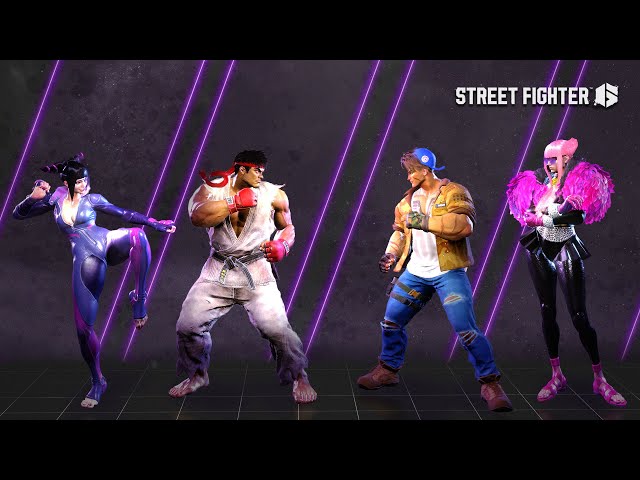 While this is highlighted in the listing, this hasn't stopped players review bombing the pack, angry that they've spent $49.99 / £49.99 on items that aren't currently available.
In response, Capcom has issued a statement explaining exactly what you get in the pass. "Regarding the Year 1 Character Pass and Year 1 Ultimate Pass: the only content available at this time are the Drive Tickets," reads a June 4 tweet.
"Additional content from the pass (characters, costumes, colors, stages) will be released sequentially at a later date."
While some criticize bad reviews for misreading the pass' description, another common theme throughout the reviews is that the 7,700 Drive Tickets aren't enough. Drive Tickets are used to buy gear, outfit colors, and stickers for your in-game persona, but 7,700 won't net you much.
"Just round it up to 8,000 so I can get eight alternate colors instead of seven," one player writes, with another commenting "7,700 Drive Tickets sounds like a lot on paper, but in reality, it is about enough to buy extra palettes for a single character (out of 18) and maybe some clown shoes for your avatar. It almost feels like an insulting 'bonus' and soured my entire mood about the pass."
Negative reviews have continued to pour in for the DLC despite Capcom's response, now largely centered around the Drive Ticket issue instead of missing cosmetics. Sure, it's a long-term investment for avid fans, but I can see the frustration – I want my avatar to look as cute as Chun Li, after all.
Until then, I'll be keeping an eye on the Street Fighter 6 tier list to ensure that I always end up on top.