Survival strategy games like Frostpunk offer a glimpse of the fantastic tension that comes from holding out in a devastated post-apocalyptic world. Surviving the Aftermath captures that essence and blends it with the ever-present hostility of The Last of Us and The Walking Dead, along with colony sims like Rimworld, to create a harsh, punishing city builder that's yours as a free game, but only if you're quick.
Surviving the Aftermath drops you into the wake of a world-ending event. It'll take everything you have to keep your colony of survivors alive against the elements, dangerous wildlife, and other survivors hell-bent on claiming your scarce resources for their own benefit. This dark strategy game will push you to your limits, demanding that you make impossible choices with no good outcome to ensure the safety of your people. If that sounds up your alley, Surviving the Aftermath is a free PC game right now – but not for long.
Coming from strategy giants at Paradox Interactive, the team behind big names like Crusader Kings 3 and Cities Skylines 2, and developed by Iceflake Studios, in Surviving the Aftermath your first goal is, unsurprisingly, survival. That means outfitting your colony to protect against all manner of potential disasters and threats. With over 130 buildings at your disposal and over 80 unique specialists to find and recruit, no two playthroughs are the same.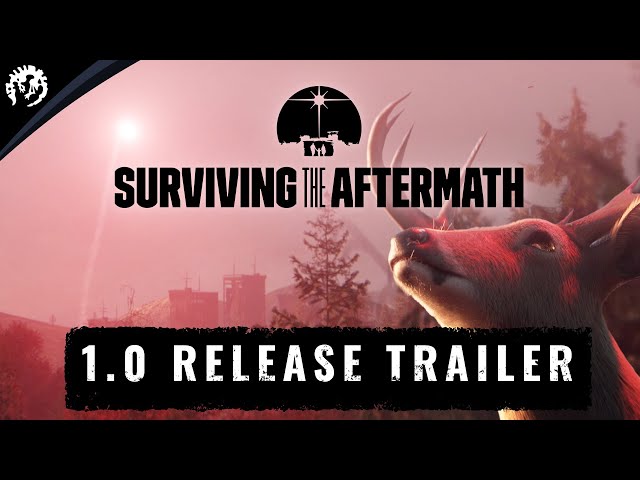 Of course, you can't just stay safe within your walls. You'll need to send people – often some of your best – out into the world. With a procedurally generated wilderness ensuring you won't know what to expect when you step out of the doors, you'll discover sources of food and materials, and encounter rival colony leaders that you can potentially strike deals with or simply compete against for those limited resources.
There's more than just goods out there, however. Mysterious findings might help clue you in on the happenings that led to the apocalyptic events, and help you to prepare for any potential recurrences of such happenings. You'll need to decide how best to handle these, along with making plenty more tough choices that can impact the future of your colony and the happiness of its people.
Surviving the Aftermath is a free game via the Epic Games store from Thursday November 16 to Thursday November 23. It's yours to keep when you've claimed it. Get your copy right here.
That's not all, however, as there's a second Epic free game this week. Earthlock is a gorgeous indie RPG game inspired by '90s classics such as Earthbound and Final Fantasy 7. With a talent board system reminiscent of FF12 and tactical turn-based battles galore, it's a great option for anyone seeking a new adventure after Baldur's Gate 3.
Earthlock is a free game on the Epic Games store from Thursday November 16 to Thursday November 23. It's yours to keep once you've claimed it. You can head here to pick up your own copy.
There's plenty more memorable experiences to be found among the best free Steam games if you're looking to save your money as we look to the holiday season. We've also constructed our very own list of the best city-building games on PC for those of you who can't get enough of town management.
You can also follow us on Google News for daily PC games news, reviews, and guides.