Community-made Terraria modding tool, tModLoader, is coming to Steam soon as free DLC, alongside the action-adventure game's upcoming Journey's End update. The tool is basically a "Terraria mod to make and play mods", allowing players to work around rather than directly with Terraria source code – and there are plans to add Steam Workshop support in the future, too.
That's according to a post from Terraria dev Re-Logic on the sandbox game's forums, which announces: "The long-standing 'Terraria mod to make and play mods', tModLoader will be coming to Steam as a free DLC for Terraria alongside Journey's End!" The studio explains "fully-integrated official mod support" is not something it can feasibly add due to the way the game's codebase works, but that "tModLoader has served faithfully as that 'bridge' between the main game and the amazing library of player-created mods that exists for Terraria".
With the modding tool's launch on Steam, the dev adds, "modding has never been more visible or accessible for Terrarians – so, if you have not ever tried out modded Terraria, there is no time like the present!"
The build of tModLoader that'll hit Steam alongside the coming update will be based on the 1.3.5 version of Terraria, along with all of the existing mods already available to grab. "This will allow for players to continue to enjoy modded Terraria uninterrupted while they can also separately dive into all that Journey's End/1.4 has to offer on the vanilla side of the fence," the studio explains.
tModLoader launching as free DLC with Journey's End on @Steam! Visit the Terraria Community Forums for details https://t.co/kZiqFx6GIq pic.twitter.com/sS9NG87h6p

— Terraria Official (@Terraria_Logic) April 29, 2020
Following this, the tModLoader team will get busy in creating and releasing a 1.4 version of the tool on Steam ready to support mods when they get updated to the 1.4 standard.
In addition, the studio says: "Future plans also include the addition of Steam Workshop support underneath the TML banner, allowing mod creators to upload and host their mods on Steam for the first time. This will take the accessibility and visibility of these amazing community creations to yet another level." Sweet!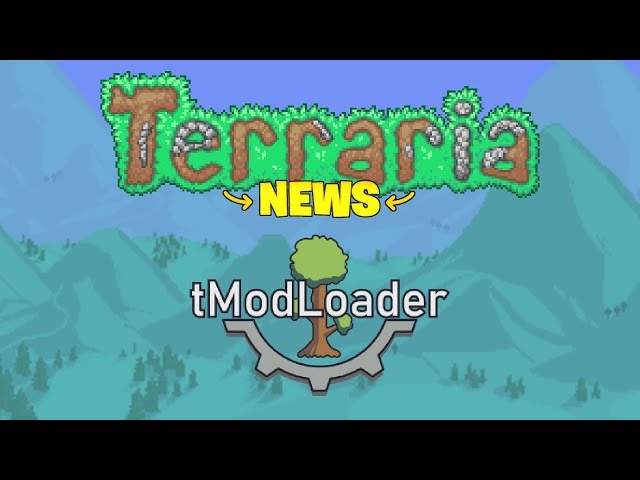 If you're keen to know more about the incoming free modding tool DLC and about how tModLoader works, you can find the post here (and take a look at the clip above). Terraria: Journey's End arrives May 16 so get ready for the game's final major content drop.