The Terraria: Journey's End update is heading to Re-Logic's famously opaque explore-'em-up, and it's looking like the biggest one yet. Whether you're just starting out on your first intrepid adventure, or you're making the finishing touches to your expansive village hub after hundreds of hours, this fourth major expansion is about to turn the world you once knew on its head.
Unveiled at the PC Gaming Show at E3 2019, transitioning from the 1.3.6 update to the Terraria: Journey's End expansion will see its developer reviewing pretty much everything. That includes adding hundreds of items to the many that already exist, new gameplay features, and a harder difficulty level. Even for veterans of the subterranean mysteries of this pixel-perfect sandbox game, there's going to be plenty more to discover.
In this guide we're going to be breaking down everything you can expect to see from the new content. Keep checking back here for all the latest information however, as we'll be updating this piece with all the latest details we become aware of. So, here we go, this is everything you need to know about the Terraria: Journey's End update, from its content to the eventual release date.
Terraria: Journey's End release date
The Terraria: Journey's End release date is May 16, 2020. This was announced by Andrew Spinks, founder of Terraria studio Re-Logic.
The expansion will be free for all existing owners of the game. It's been several months since the reveal, so it's good to know that we don't have long to wait before we can start digging through all the new stuff.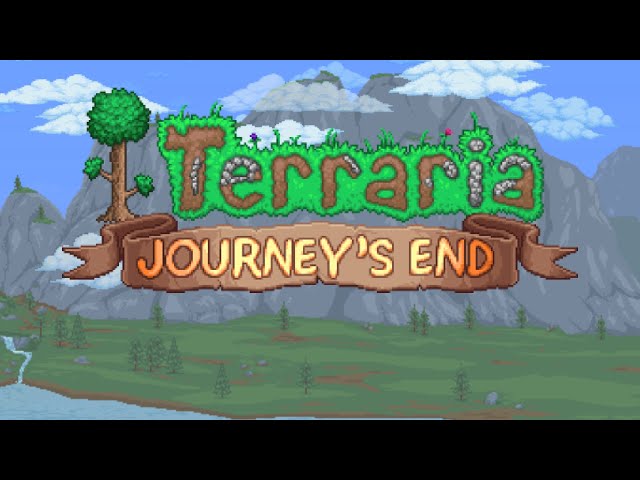 Terraria: Journey's End new items
Items in Terraria are crucial but, like much of the rest of the game, the systems with which you engage with them aren't clearly explained. Either way, Terraria: Journey's End includes 800 new items – some of which will be available to pick up in your procedurally-generated world, or crafted.
Sketchy architecture: Dig into these building games
Items can be used as tools, or weapons that deal damage to the various evil critters you come across. They can also be combined with others to create new, rarer ones, or consumed to protect yourself in the big, bad, blocky outside world. Presumably, among the 800 fresh items, there will be new ones for each possible application, and seeing them all will take many hours.
Terraria: Journey's End new enemies
You can't stay cooped up in your homely abode all day; you're going to have to venture out into Terraria's perilous world some time. Then, eventually, you're going to come up against some beasts. What's more,Re-Logic say it will be introducing new foes to the world with Journey's End.
More Terraria guides:
Terraria bosses
Terraria potions
Terraria house designs
That said, we are aware that we will be getting a Terraria Bestiary to help us learn more about and keep better track of the monsters we dispatch. There appears to be an element of grinding to it as, the more of each monster you kill, the more you can find out about them, such as the kind of loot each one drops.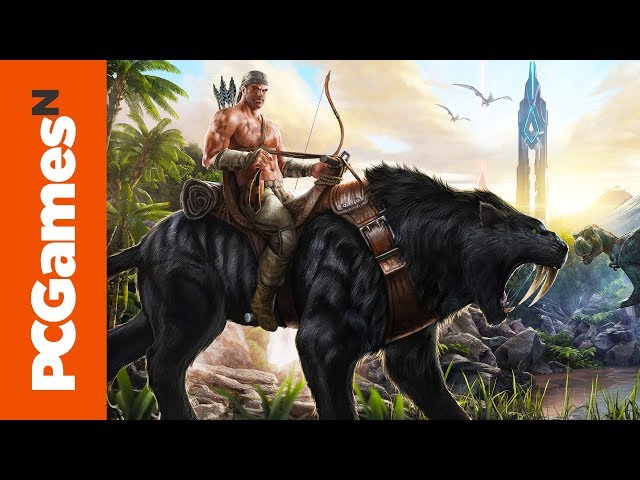 Terraria: Journey's End gameplay
For Terraria veterans looking for a steeper challenge, even more so than the Expert Mode already in the game. Master Mode difficulty will be, according to Re-Logic, "is intended to be a true challenge for the most experienced and skilled Terrarians". Only the best of the best need apply, but your loot rewards will presumably be unrivalled.
On a slightly intense note, you'll also be able to hit the links in this Terraria update. Yes, you read that right: golf is coming to Terraria. We wouldn't have exactly put money on this feature ahead of the announcement, but it's certainly something we're excited to try out. We've collected some more changes in the list below, but be wary of spoilers, if you're that way inclined.
Here's a list of other Terraria: Journey's End updates you can expect:
New and enhanced weather effects
Quality-of-life-improvements
Void Bag player storage
Wind effects
More food options
Emotes
World generation revamp
New biomes
New music
Diamond toilets?
And there you are, that's everything you need to know about the highly-anticipated Terraria: Journey's End update. You don't have long to wait but, in the meantime, check out the other games like Minecraft you can play on PC. With all that building, exploring, and crafting, we'd say you've earned yourself a nice long rest and recharge ahead of the incoming update.