Test Drive Unlimited Solar Crown gameplay is revealed for the first time, as Nacon and KT Racing also share the release window and closed beta dates for the return of the classic racing game, ahead of its launch on Steam. The first Test Drive game since 2012, and following in the footsteps (or rather, tire tracks) of the original TDU, as well as Forza Horizon, Need for Speed, and The Crew, Test Drive Unlimited Solar Crown is drop-in-drop-out multiplayer racer, taking place across a 1:1 recreation of Hong Kong Island. We see the open-world exploration, the social hub, and of course the competitive racing itself. We've also got details on how to sign up for the first playtest.
Directed by Alain Jarniou, co-creator of the original Test Drive Unlimited games, Solar Crown focuses on the eponymous, in-universe racing tournament, and sees players compete across a gigantic, open-world map based directly on the real Hong Kong Island. Initially teased all the way back in 2020, though we've seen glimpses of Test Drive Unlimited Solar Crown in action, this is the first live gameplay footage ever.
It starts with all the players meeting in a luxurious, very well-appointed hotel. The social hub in Test Drive Unlimited can be accessed on foot, as you exit your vehicles to explore some of the glamorous interiors dotted around Hong Kong. Racers are broadly divided into two clans: 'streets' and 'sharps,' with each owning and gathering at their respective social venues. Once everyone has teamed up, they hit the road for some open-ended driving and exploration.
It's fast. It's vibrant. And there's certainly an eye for environmental detail. The faster you go, the more you overtake, and the closer you skirt to other cars, the more you accumulate combo points, a la Forza Horizon.
The actual driving appears physical and believable, with Test Drive Unlimited Solar Crown aiming for a more plausible simulation than some of its distant predecessors. Likewise, there are a lot of real-world branded cars on display, including Ferraris, Lamborghinis, Bugattis, and the occasional Dodge.
Cars do take damage, but based on this first footage, it appears to be purely cosmetic and not consistent with the actual collisions – a head-on crash might leave a dent or two, but it seems closer to the Gran Turismo style, whereby you can notice a little impact or scuffing, but performance isn't affected. You can check out the full presentation, complete with the first Test Drive Unlimited Solar Crown gameplay, below: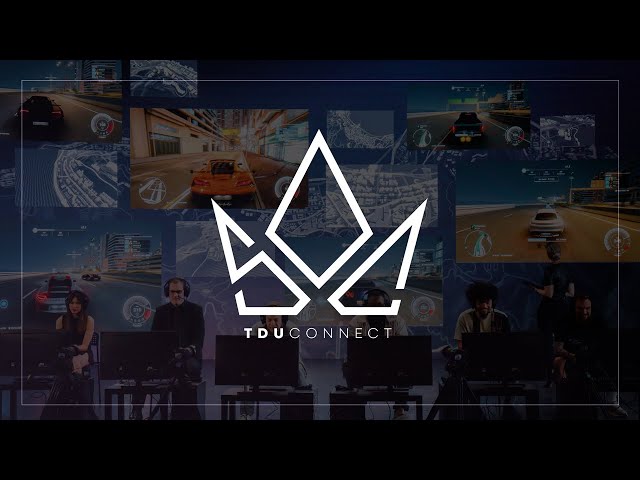 As for the Test Drive Unlimited Solar Crown release, while we don't have a specific date, KT Racing and publisher Nacon confirm it's arriving in "early 2024." If you're eager to try it out, however, you won't need to wait anywhere near that long, as the closed beta is set to begin on Monday, July 24, and last until Thursday, July 27. It will only be available to select players, but if you want to sign up, you can head to the official Test Drive Unlimited Solar Crown website.
Otherwise, take a look at some of the other best multiplayer games available right now, or keep an eye on all the upcoming games due to arrive on PC in the near future.