Crystal Dynamics' Avengers game will allow players to kit out their superheroes with cosmetic items. Speaking to Eurogamer, producer Rose Hunt offered more information about the level of visual customisation available in the upcoming game.
Hunt says that "we can say that […] you will be able to customise your hero with different skins and outfits." That might mean, for example, that you can opt for classic 1940s Captain America, or a look that's more appropriate for this century. Importantly, however, no matter what look you choose, those skins "will never have any gameplay effect."
It's not currently clear how those outfits will be monetised, as Hunt says that "you'll never have a situation where you have to pay to play." We already know there won't be any lootboxes, and that new regions and heroes will come to the game for free, but I'd be surprised if none of the cosmetic content had a price-tag attached either, especially given that Crystal Dynamics is intending to support The Avengers for years to come.
Information on how you'll be able to kit out your heroes is yet to be shared, but there's plenty of inspiration to draw from thanks to decades of Marvel superhero stories. According to lead designer Philippe Therien, "people will find some of the outfits might speak more to someone who likes the comic book version of a hero, while some might speak more to the more recent versions of the heroes. There will be something for everybody and a lot of options to customise your heroes."
Read more: The Avengers is a "narrative-focused" live service
That might one day mean that players who found the lack of Robert Downing Jr and Chris Evans' likenesses jarring may one day get to see the stars of the MCU in the upcoming game, although that's definitely not been confirmed. Instead, you'll likely be relying on their superhero personas' various outfits from down the decades. I just hope we get one of those giant, golden, original Iron Man suits somewhere down the line.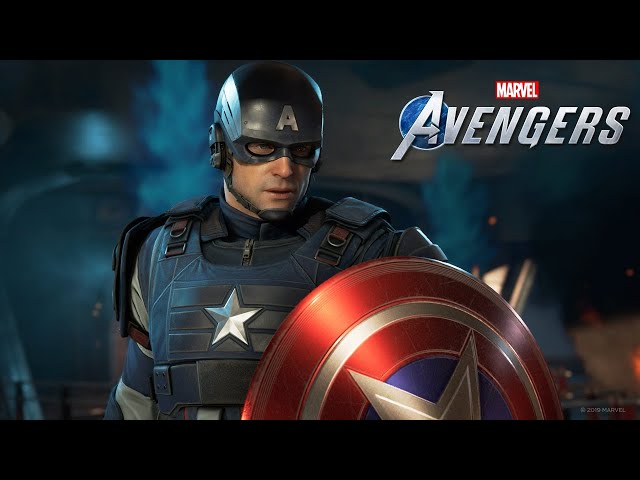 We already knew that The Avengers would let you choose your own loadout for each hero, with customisation options based on skill trees and gear. Given that they won't change gameplay, these cosmetics will be different from that system, but it sounds like we'll have to wait until we're a little closer to The Avengers release date (or at least the beta) to find out more.