Striking Distance unveiled the first raw gameplay footage of The Callisto Protocol during Summer Game Fest 2022, but more importantly, Striking Distance CEO Glen Schofieled revealed The Callisto Protocol's gravity gun. The gravity gun is one among many weapons at your disposal in the fight to stay alive, and from what we've seen so far, it certainly sounds like the most interesting one.
The Callisto Protocol's gravity gun pulls enemies towards you, as you'd expect from the name, and it also lets you shove them away into obstacles, including the giant fan blades that seem distressingly common throughout the ship. Schofield mentioned other abilities, including the option to tear enemies apart. It's gruesome, but we're not complaining. The Callisto Protocol is shaping up to be a brutal horror game, and anything that lets us survive just a smidgeon longer is fine by us.
The remainder of the footage showed the protagonist solving a simple puzzle to activate some of the ubiquitous blades before meeting his end in their merciless grip. As you'd expect from Striking Distance, it's definitely not for the faint of heart.
The Callisto Protocol has been in development for almost a couple of years now, but we still know surprisingly little about the space horror game. Schofield was producer for the original Dead Space, and you can more than a few of its influences in The Callisto Protocol.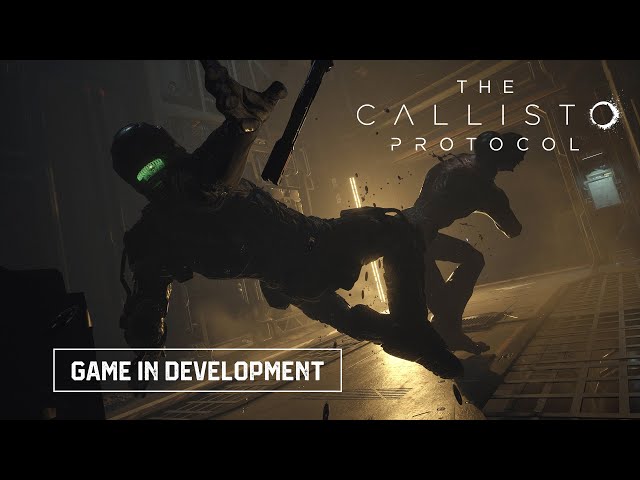 The protagonist is trapped on board a massive space vessel called the Black Iron Prison, which doesn't sound like a particularly fun place to be. How he got there – and, more importantly, how he can leave – remains a mystery for now, but we do know literally everything is trying to ensure he stays there forever.
The Callisto Protocol's enemies range from the bizarre to the downright terrifying in a very Dead Space fashion, and it seems like it doesn't take much to send you back to the start screen. Even more worrying is the number of environmental hazards aside from razer-sharp fan blades.
Even with the Dead Space remake slated for early 2023 release, The Callisto Protocol looks like its promise of being the scariest horror game around might be true after all.
Keep your eyes on PCGamesN's news hub and our Twitter and Facebook pages for all the latest stories from the biggest gaming show of the summer. We'll be following the PC gaming show and the Xbox/Bethesda showcases in particular. To watch the broadcast live, check out our story on the Summer Game Fest start time.