The Callisto Protocol release date is one of the most hotly anticipated of this year, and expectations for the game ride high. As the brainchild of Glen Schofield, creator of Dead Space and head of Striking Distance Studios, it's clear to see why.
If you're struggling with the wait for the survival game's release date, we've got all the news and info you need to get you through it, and the latest live action trailer below as well. Oh, and remember that time when The Callisto Protocol was supposed to be part of the PUBG Universe? We'll explain that, too. Here's everything we know about The Callisto Protocol so far.
The Callisto Protocol release date
The Callisto Protocol release date is December 2, meaning we are just days away from the release of the horror game.
After Glen Schofield tweeted that The Callisto Protocol team was working six to seven days a week – up to 15 hours a day – it fuelled new rumours about a potential delay. Following criticism for promoting crunch culture, some people suggested that a delay would be a better option, but while Schofield apologised for the tweet, no further delay was announced and the game is now days away.
PS4 players should anticipate a day one patch clocking in at 26.9GB, which includes general bug fixes, updates, and improvements. The file size of The Callisto Protocol sans patches clocks in at 46.28GB, so be sure to stick the kettle on and expect a bit of a wait if your internet connection is less than stellar.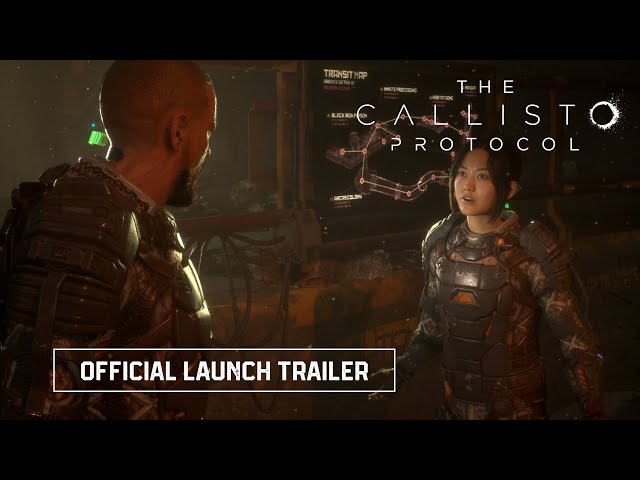 Platforms and editions
The Callisto Protocol is set to release on the following platforms: PC, PlayStation 4, PlayStation 5, Xbox One, and Xbox Series X/S. PC players can find it on Steam or the Epic Games Store. There is currently no reason to believe that The Callisto Protocol is coming to Xbox Game Pass, but you can currently play Dead Space and Dead Space 2 on there now.
There are two editions of The Callisto Protocol on PC: Day One edition and Digital Deluxe edition, as the massive collector's edition no longer appears available through the Callisto Protocol website. Don't worry, though, as the other editions both feature some pretty cool loot. The Day One edition includes a Retro Prisoner character skin and two Retro Prisoner weapon skins. Meanwhile, the Digital Deluxe Edition comes with those skins and the season pass included.
Season pass
Yes, that's right. Above, we've noted that the Digital Deluxe edition comes with a season pass which costs roughly an additional $20 (or regional equivalent). Striking Distance Studios has confirmed a four-year, post-launch content plan, and we can expect the first season pass "before August 31, 2023".
As per The Callisto Protocol's Steam page, the season pass includes the Outer Way skin collection, the Contagion Bundle, the Riot Bundle, and story DLC.
The Contagion Bundle consists of a new gameplay mode called 'Contagion', which reduces the number of ammo and health drops while also introducing permadeath. This heightened level of difficulty is sure to test your mettle, and Striking Distance has included 13 new death animations as a consolation prize for any failed attempts. The Contagion Bundle also includes the Watchtower skin collection.
The Riot Bundle introduces a new, undiscovered area of Black Iron Prison that serves as a horde mode against waves of enemies. Stockpiling credits to upgrade and forge weapon is the key to surviving this mode, but even if you don't, the Riot Bundle also comes with 12 new death animations for your viewing pleasure, as well as the Engineer skin collection.
Trailers
The Callisto Protocol's reveal trailer gave us our first look at the Dead Moon's desolate scenery and its hidden horrors.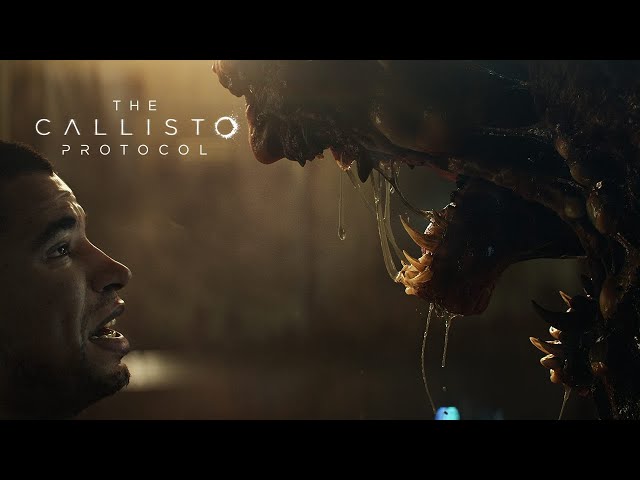 It shows the start of the Black Iron Prison's downfall; as one of the inmates tries to figure out what's going on, his cellmate turns into a monster and… well, kills him. A third person witnesses the event through the security cameras before a spaceship arrives on the planet.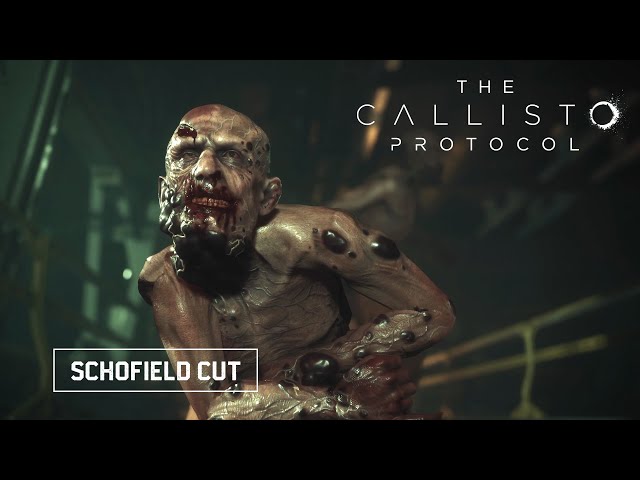 In the Summer Game Fest 2022 trailer, we see the protagonist walk outside, toward a building that looks like a surveillance tower. Meanwhile, we hear a somewhat villainous voiceover inform our hero that his old life is over, and that his new life is "entirely in my hands". After that, the trailer introduces zombie-like monsters, spidery monsters, worm-like monsters, face-devouring monsters… good luck surviving that.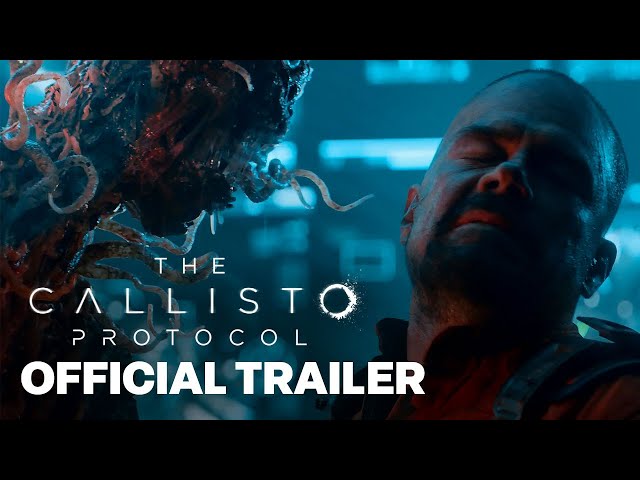 Finally, a live action TV spot trailer starring Josh Duhamel delves into the eerie labyrinth of Black Iron Prison. After the ill-fated crash on Callisto, Jacob picks his way through a medical bay littered with corpses armed with little more than a shiv. He reaches a CCTV control and monitoring room, only to come face to face with one of the twisted creatures that now stalk the prison's halls. This encounter is interspersed with cuts of Jacob outside in the snow, a moonwalking spacesuit the only thing keeping him alive as a pack of monsters close in around him.
Gameplay
The Callisto Protocol, set in the year 2320, takes place on one of Jupiter's moons: Callisto. More precisely, it takes place in a rather unnerving penitentiary facility called the Black Iron Prison. You take on the role of Jacob Lee, a cargo runner turned unwitting inmate after his ship crash-lands on the ill-omened moon.
Unfortunately for Jacob, the facility is thrown into chaos after many of his fellow prisoners begin to transform into horrifying monsters. Now, he must try to escape. During his journey, Jacob will uncover the dark secrets behind the Black Iron Prison's unimaginable horrors.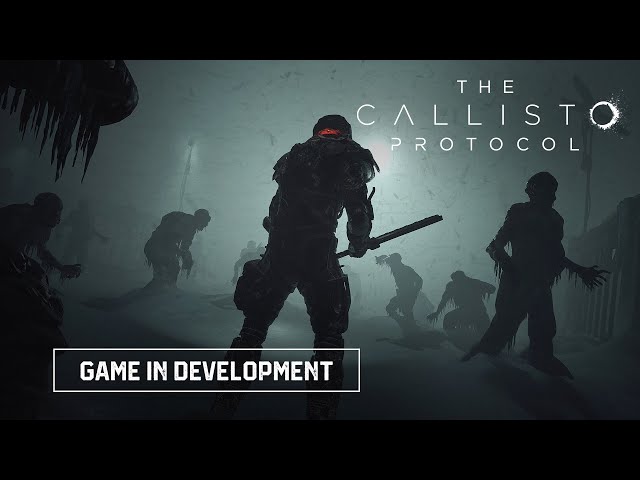 The Callisto Protocol is described as a "blend of horror, action, and immersive story-telling" that features close-quarters, scrappy melee encounters, complete with a dodge that makes combat feel like "a struggle". There's only a solo story mode so far – no co-op – which adopts a third-person perspective much like Dead Space and its ilk.
As the above gameplay reveal shows, your gravity glove and stun baton are your new best friends. Interestingly, the horrific creatures are not the only dangers in the abandoned prison. Even your surroundings – in this case, giant fans – seem to work against you. Luckily, for those who are fond of stealth games, there's also room for a more stealth-oriented playstyle.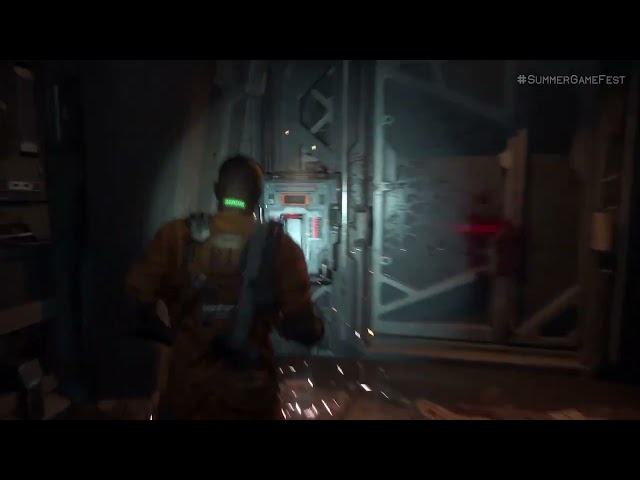 According to the official website, every enemy encounter puts the player in a life-or-death situation, so you'll use whatever means available to tip the scale in your favour. The combat involves both ranged and melee weapons, plus a unique gravity weapon previously used by the prison guards. The latter seems to make an appearance in The Callisto Protocol's Summer Game Fest 2022 gameplay footage above. If that's indeed correct, it means that the gravity glove is able to lift enemies up and transport them across the room.
The Callisto Protocol and PUBG Universe
In August 2021, Glen Schofield made a rather odd announcement that The Callisto Protocol was to be part of the PUBG Universe. Yes, that's right: the upcoming horror game would be set in the same world as the popular battle royale.
However, Schofield later clarified that The Callisto Protocol would no longer be part of the PUBG storyline, as it "grew into its own world". In other words, the Callisto Protocol universe and story will be completely unique. Nonetheless, Schofield promises some small surprises for fans, which could possibly point to some PUBG easter eggs.
For a more in-depth look at the kind of scares you can expect when The Callisto Protocol release date arrives, check out our interview with CTO Mark James, who offered us valuable insight into how Striking Distance approaches horror design. You can also find out how to get The Callisto Protocol for free if you're thinking of upgrading your GPU any time soon.