How do you get The Division 2 Eagle Bearer Exotic assault rifle? Now that Ubisoft's first raid is out, Dark Hours in the post-apocalyptic looter shooter, we can imagine you're wondering how to get it. Perhaps more importantly, you'll also want to know what talents it has, and if the Exotic weapon is any good, too.
As we're sure you can guess, you'll need to do the raid to get Eagle Bearer in The Division 2. To access Operation Dark Hours, however, you'll need to make sure you have a gear score of at least 490. As a side note, the closer you can get to 500, the easier it'll be, and you might well have to run the raid a few times to get the new Division 2 Exotic. If you're looking for tips to get your gear score up, then our Division 2 leveling guide will serve you well.
Now that's out of the way, in this Division 2 Eagle Bearer Exotic assault rifle guide we'll go over what talents this weapon has and what you need to do to get your hands on it.
Division 2 Eagle Bearer talents
The talents for the Exotic assault rifle are very promising. When everything is in full flow you'll feel like you have an unstoppable bullet hose in your hands. Here are the talents of The Division 2 Eagle Bearer:
Eagle's Strike
Accuracy increases up to 100% as you continuously fire, headshot kills grant an additional 100% to reload speed, +35% damage, and Tenacity is buffed for 10 seconds. This perk also boosts the strength of Tenacity by 1% for body shots and 5% for headshots.
Tenacity
20-80% of damage taken is delayed until the buff expires.
Protected Fire
While the Eagle Bearer is holstered, you'll gain 10% bonus armor while firing your current weapon.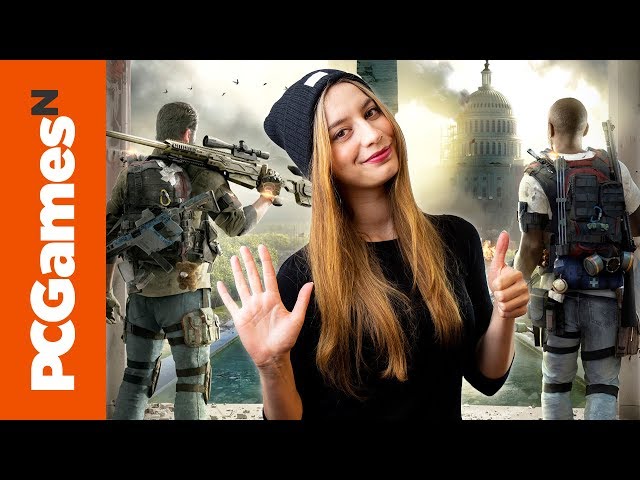 How to get The Division 2 Eagle Bearer Exotic assault rifle
Assuming you're raid ready and have a gear score of at least 490, head over to the Dark Hours raid with a group and get yourselves prepared. If you still need to increase your power a bit, then grinding World Tiers will serve you well.
It looks like there are a few ways you can get the Eagle Bearer within this first Division 2 raid, but they all come down to chance. The first is by killing any its bosses, where the other is by opening the raid's loot chest. To open it, you'll need to get a key that can drop from any of the four raid bosses.
As we said, getting the Exotic assault rifle to drop is entirely RNG, and there's no way to guarantee it. So get ready to grind.
More Division 2 guides:
Division 2 Chatterbox unlock guide
Division 2 Merciless unlock guide
Division 2 Nemesis unlock guide
And there you have it, that's how to get The Division 2 Eagle Bearer Exotic assault rifle and the perks with which it comes. While you may need to grind for this Exotic assault rifle awhile, it'll be worth it: the Eagle Bearer is an absolute monster.