Everybody loves ray… tracing, and destinations such as Tamriel or the Continent are crying out for some RTX goodness. Graphics programmer and long-time Nvidia collaborator Pascal Gilcher (aka Marty McFly) wants to help us imagine what that brave new world would be like.
We saw his ReShade solution in action earlier this month, shining up the likes of Yakuza Kiwami 2, Quake, and Batman: Arkham Knight. But now YouTuber Hodilton has published 4k videos of ultra-modded Skyrim and The Witcher 3 slathered in ReShade goodness. The results are certainly convincing – just look at the videos further down in this story.
As we explained when the Yakuza video emerged, Gilcher's ReShade Global Illumination isn't quite the all-singing, all-dancing RTX method that's busy melting eyes and hearts in Battlefield V or Metro Exodus, but it's mighty impressive nonetheless. ReShade GI works by tracing rays in screen space using the depth buffer, and doesn't take advantage of Nvidia's RTX cards. There are no reflections (yet, at least), but the results are still rather swish.
"When compared to DirectX RayTracing, [using ReShade's depth buffer solution] has several limitations," Gilcher explains on his Patreon page. "Anything behind another object does not contribute, anything outside the screen does not contribute, backfaces do not contribute.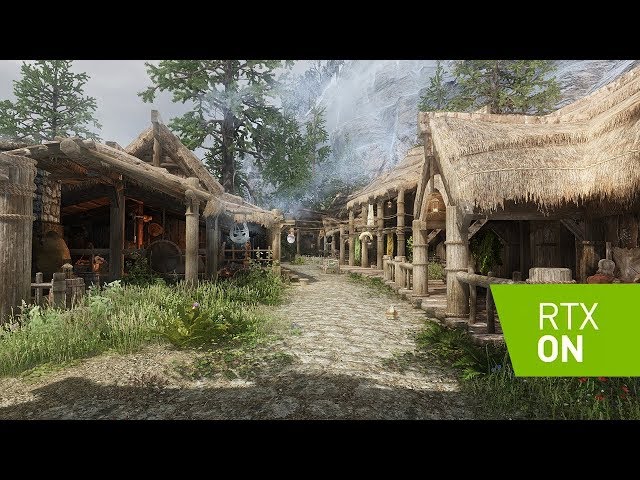 "The benefit of this shader is that it can run on every game and GPU and it's a step up from regular SSAO. I hope this serves as a sneak peek at what DXR ray tracing can do and why everyone in vfx can't wait to get real ray tracing for their games."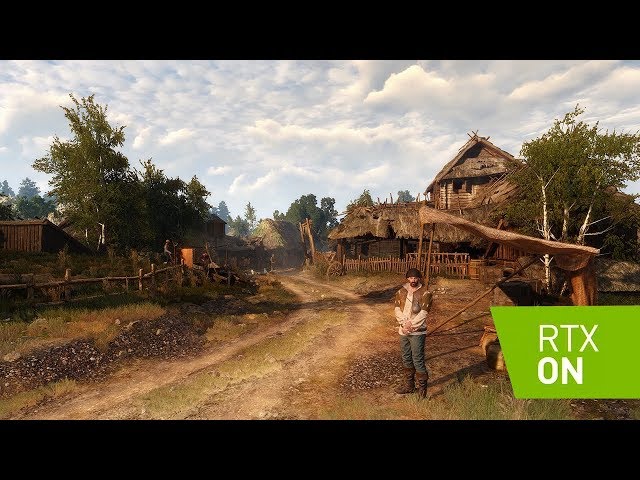 There are parallels with this and Sonic Ether's path tracing solution for Minecraft, but Gilcher clarifies the differences: "How does this relate to Minecraft path tracing shaders? Well, besides the path tracing part, not at all. Minecraft SEUS PTGI shaders are inherently tied to the voxel data of Minecraft, while also having data available from outside the screen.
"My implementation uses neither voxels nor does it access or store data outside the screen. Even though these restrictions are pretty tight, the feature itself is coming along nicely!"
More like this: The 100 best Skyrim mods
The trend for retrofitting games with ray tracing effects – genuine or otherwise – is gathering pace, and we'd recommend sticking to alternative solutions if your card's not up to the heavy processing overheads full-fat RTX requires. Activating Microsoft's DXR on GTX cards will cost you a few frames…
It's still early days for Gilcher's shader, but he's hoping to get it to beta stage soon. It's worth noting that Patreon supporters get early access to his work, too. We just need someone to mod ray tracing into real life now, and then we're all set.