A former Bethesda developer that worked on multiple Fallout games, Skyrim, and the upcoming Starfield is working on a mythical hunting sim and has just revealed that you'll be able to explore the fantasy game world without having to worry about an obscure creature from folklore ripping you into thousands of tiny pieces, which is nice.
Nate Purkeypile is currently working on The Axis Unseen, an open-world game that focuses on hunting creatures from global folklore. The Axis Unseen is five times bigger than Skyrim, with Purkeypile making the world bigger and filled with drastically different biomes because it doesn't have or need the caves and indoor areas the way a game like Skyrim would.
There are plenty of environments to explore that go through visually dramatic changes depending on the time of day, from snowy mountaintops to lush forests with the light poking through the trees. Murky swamps are also included if you want to get a bit of a FromSoftware feel from The Axis Unseen.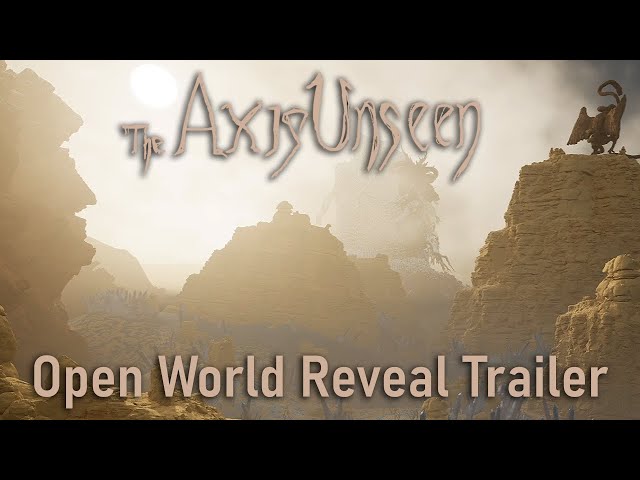 The beauty of The Axis Unseen hasn't gone unnoticed by fans and Purkeypile alike as, in response to one fan worrying that they'll get killed while stopping to take loads of screenshots, Purkeypile says, "I plan on adding a photo mode and a pacifist mode for people who just want to chill and explore instead of getting murdered by monsters."
More open-world games that focus on combat (which let's face it, is a lot of them) should absolutely do this. It might break the loop of the game somewhat, but it's a great idea for anyone that really just wants to turn the heads-up display off and take in the world around them, like going for a virtual nature walk with your camera.
The Axis Unseen isn't all that Purkeypile has worked on recently though; we did a Starfield interview with him, as he was still at Bethesda relatively early into the game's development. He told us all about the workforce size, and how the team has gone about creating an entirely new IP as well. Purkeypile also had a lot of Fallout 5 ideas (but he hasn't worked on the game at all), if they interest you.
You can learn more about The Axis Unseen and wishlist it on Steam.
If you want to play even more games like Bethesda's colossal hit, we've put together a list of the best games like Skyrim for you to try out while you wait for the Axis Unseen, or you can make Tamriel feel like an entirely new land with the best Skyrim mods instead.