The Sims 4 continues to double down on simulating the millennial plight – first by letting you drown in student loan debt through Discover University, and now by letting you build the cramped living spaces of your dreams. The Sims 4: Tiny Living Stuff is set to launch on January 21, and it's set to include a whole lot of compact living options – like Murphy beds.
Murphy beds – also known as wall beds, pull-down beds, or cartoon violence beds, depending on your region and preference – have been in packs for previous Sims titles, but this will mark its Sims 4 debut. The bed will naturally save space, and your sims can get trapped inside – though we don't yet know if there's still a risk of death, as in the old games.
The big focus is small houses, as the Tiny Living name implies, and you can force yourself into smaller housing constraints with the new tiny home residential lot, which will limit your home footprint to just 100 tiles. Besides the fold-up beds, objects like a bookshelf/stereo/TV combo will help you make the most of these small spaces.
Tiny Living will also add a load of new clothing, including a wealth of knit items. You can check everything out in the trailer below.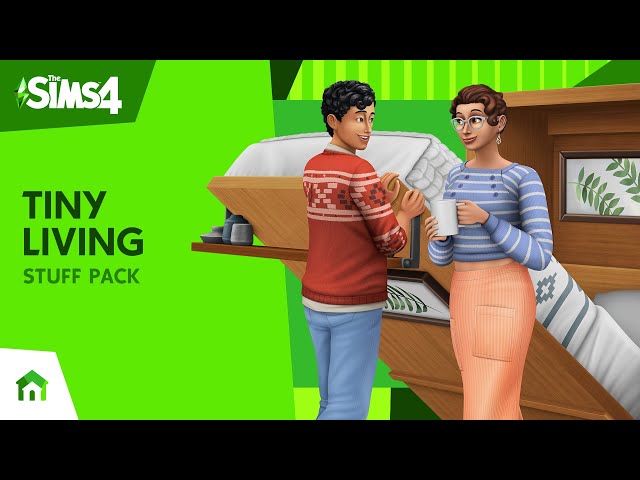 This is a stuff pack – the smallest of The Sims 4 content types – so expect it to land around the $10 USD mark. There are also plenty of free PC games out there, if you've broken the bank collecting all the previous Sims 4 add-ons.