The Sims 4 is probably one of my most-played games ever, as it currently sits in my EA library with thousands of recorded playtime hours. I've been playing the series' fourth entry since I was a literal child and started with the older Sims games as soon as I could move a computer's mouse properly. The game continues to get better with each passing update, as EA drops new free content features and bug fixes. The Sims 4's latest update is all about building upon culinary passion ahead of the new Home Chef Hustle Stuff Pack release.
A new massive kitchen-themed update for The Sims 4 is here, and it's just in time for the launch of the game's latest expansion, the Home Chef Hustle pack. The first change comes to the recipe UI, bringing filtering that lets you sort by what kind of food you're hoping to make. Whether it be vegetarian or lactose-free, this will make cooking a specific kind of dish in the simulation game much easier.
The second big addition is one we've all waited ages to see. You'll no longer need the dreaded cupcake factory machine thing to make one of the most simple deserts known to man. That's right, your Sims can bake cupcakes using their ovens just as nature intended. I will no longer take up half of my kitchen with an oversized strange-looking device to just make cupcakes. Toddler Sims can now enjoy these sweet treats, too.
On a similar note, child Sims can use the in-game ice cream machine and enjoy some cool, sweet treats themselves. Every Sim will prepare food that reflects their appliance quality, current mood, and skill level, making for a more realistic culinary experience overall. All baking, cooking, and gourmet cooking recipes now better utilize expected ingredients.
Small appliances can be dragged around the game world while you're playing live mode now, and Sims can also place them in their inventories to travel with any necessary items. Who doesn't want to take their gravy fountain to the jungle? You can find our round-up of the other general bug fixes below.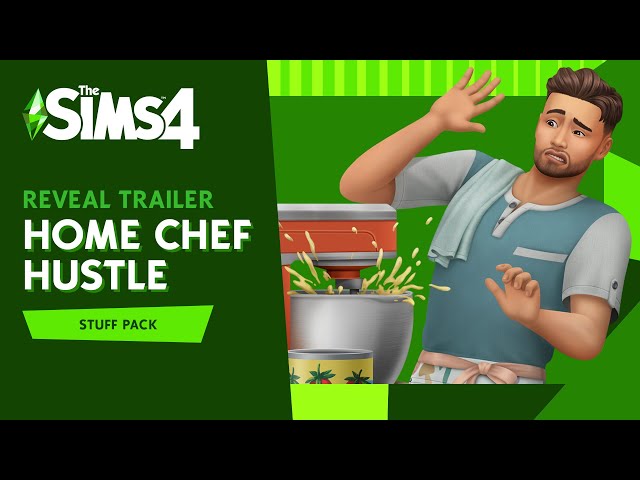 The Sims 4 update – Tuesday, September 26, 2023
You can check out EA's full patch notes for The Sims 4 directly on the developer's website if you want to know more about the coming changes and new content.
Bug fixes
Base game
Garden plants now should remain as plants instead of sometimes crumbling into piles of dirt. Be strong and live your best life, garden buds!
Visual effects for Sim Traits in Create a Sim have returned from an unplanned summer holiday.
Some text was updated to properly gush about Newborns.
Take a big whiff, we're growing trash! Trash Fruit will now properly grow from any pile of trash outside, no matter its source.
It was getting a little lonely out there! Sims will once again receive calls and invitations from other Sims and NPCs.
City Living
We all were very hungry working on this update. But not so hungry that vegetarians would eat meat! Your vegetarian Sims should no longer grab meals that upset their stomachs when using the "Get Leftovers" interaction.
Gelatin Rainbow Cake isn't vegetarian?! We've updated a lot of recipes that weren't properly flagged as vegetarian-safe – and some that shouldn't have been flagged in the first place.
Cottage Living
Some vegetables weren't being recognized as vegetables for recipe ingredients! We've fixed this; make as many vegetable-based dishes as your heart desires!
Now your Sims can make more informed choices on if they want to suffer the consequences of eating dairy when they are lactose intolerant. We've done a large update to food for a more accurate lactose-free experience.
Eco Lifestyle
Photographs taken following today's patch will no longer turn black when stored in the Storage Box.
Growing Together
Photographs taken following today's patch will no longer turn black when stored in the Basic Keepsake Box and the Truly Ornate Keepsake Box.
High School Years
Set your boundaries! There should be fewer invitations to become BFF with other Sims.
Horse Ranch
Ranch Hands now stay hired until you dismiss them.
Riders going from using Horse Barrels or Horse Jumps to doing something on foot no longer sometimes linger on horseback.
Movie Hangout
When using the Sugar Kane Popcorn Popper, Sims will now have visibility into what Cooking skill level they must reach to be able to prepare the various popcorn recipes.
Seasons
Bees will no longer become Enraged or Irritated after applying Mite Treatment. They will BEE a little more grateful to their caretaker Sim!
If you're looking for some other fun ways to improve your base gameplay experience before EA's new pack comes out, be sure to check out some of our favorite Sims 4 mods. Alternatively, you can look through a few of these other creativity-inspiring sandbox games if you love building and customizing your lots in The Sims 4.