A Total War Saga: Troy, Creative Assembly's upcoming strategy title set during the Trojan War, will head to the Epic Games Store as a timed exclusive later this summer, the developer and publisher Sega have announced. And, it'll be free to download and keep if you grab it within the strategy game's first 24 hours following its launch.
That's according to a press release, in which the studios reveal the A Total War Saga: Troy release date is set for August 13 on the Epic Games Store. However, it will become available on other platforms – such as Valve's store, Steam – a year following. That is, "from August 2021". The upcoming game, which is inspired by Homer's Iliad, will meld the Total War series' grand strategy elements with "spectacular real-time battles", and see players tackle the iconic war from both the Trojan and Greek sides' perspectives.
The game "plunges players into the legendary Bronze-Age conflict of the Trojan War," the release explains, and you'll get to step into the shoes of figures like Achilles, Hector, and "many other legendary heroes" to try and defend Troy – or "raze it to the ground".
Take a look at the announcement trailer below: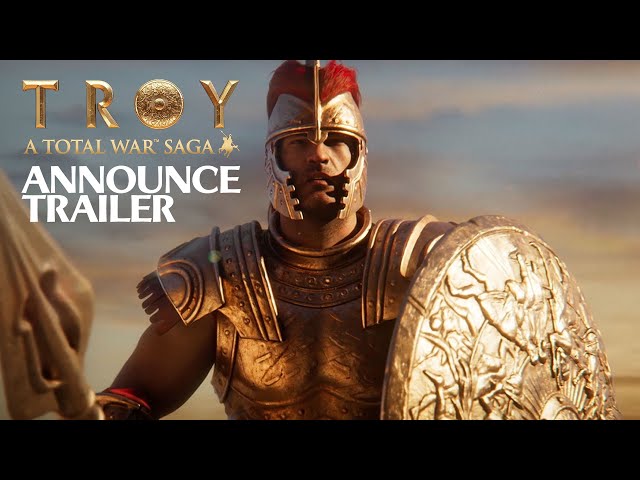 If you're excited to find out more before the game's arrival later this year, check out our look at A Total War Saga: Troy gameplay as well as our interview with lead game designer Todor Nikolov ahead of its launch on the Epic Store.
A Total War Saga: TROY will be released on the Epic Games Store on 13 August 2020 – and will be free to keep if claimed within the first 24 hours of release: https://t.co/E1RkT3jZON

Check out the trailer here: https://t.co/QjcUy4F0C1 pic.twitter.com/p8HmwrdbPE

— Total War (@totalwar) June 2, 2020
You can find out a bit more about the game's Epic Store release in this Creative Assembly blog post, too, if you're keen for more details.