Total War: Warhammer 3 is coming, but there's many months to go until its likely release date. What is one to do while you wait? Thanks to the power of Total Warhammer 2 mods, you can get a taste of the highly anticipated strategy game early, especially if you're excited about Kislev.
Expanded Roster – Kislev Reborn is a mod by Dindi, Crisord and Decomposed which is described as an "ambitious project [that] aims to complete and expand the official Kislev lore", which includes "tons of content, including custom models, abilities, technologies, skills, and spells".
If you're a fan of the hugely popular SFO: Grimhammer II, someone's also made a sub-mod that makes Kislev Reborn compatible. We imagine there are plenty of fans would be excited to have these two impressive community creations running alongside each other seamlessly. Kislev Reborn introduces two generic Lords, five generic Heroes, as well as 30+ units and eight Regiments of Renown to the game, all available to be recruited when you play as Kislev.
It also introduces Tzar Boris Bokha and his daughter, Tzarina Katarin Bokha as Legendary Lords, the latter of which was the start of the incredibly bad-ass Warhammer 3 announcement trailer.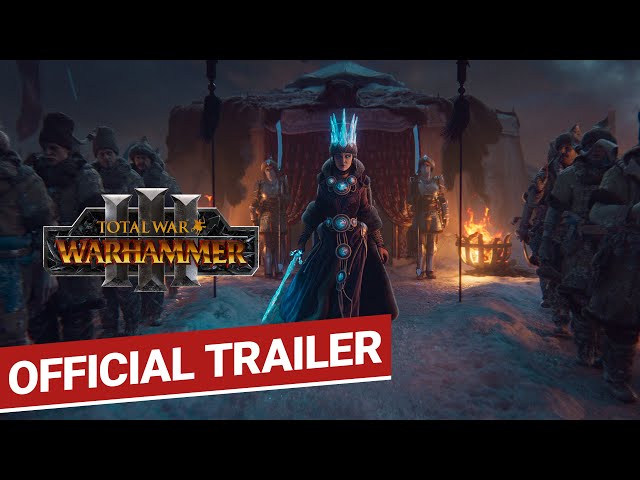 You'll need another mod called Mixu's Unlocker to be able to play as Kislev, and according to the creator the AI is capable of using the new units and assets if you want to play as someone else and admire the newly revamped faction from afar.
Kislev, Cathay and the various Chaos factions are so far the only confirmed Warhammer 3 races, but we have some predictions on a few others, namely Chaos Dwarves. We don't know if they will end up being a confirmed race or not, but luckily you don't have to wait to find out. One of Decomposed's other 'Extended Roster' mods fleshes out the Chaos Dwarfs' unit roster. They can be used in Custom Battles, or recruited when you play as the Warriors of Chaos. There is also an SFO variant.
Related: Everything we know about the Warhammer 3 release date
Hopefully this will satiate some of that Warhammer 3 lust while we wait for news, which isn't expected until sometime in May.