Turnip Boy Commits Tax Evasion is genuinely one of the silliest and most wholesome indie games I've had the pleasure of playing, and I think that everyone should experience Snoozy Kazoo's gem at least once. The game focuses on a cute yet trouble-making little turnip as he farms, fights, and most importantly, evades taxes. If you haven't yet tried this indie game for yourself, then you can right now for free thanks to the Epic Games Store's limited-time deal.
Snoozy Kazoo and Graffiti Games released an absolute banger when they dropped Turnip Boy Commits Tax Evasion. It's an unforgettable indie game with an amusingly unique premise to boot. Check out its official stats if you have any doubts. The game has an overwhelmingly positive rating with a perfect 10/10 score on Steam right now. It was also the developer's debut game, making such numbers all the more impressive.
If you like delving into dungeons, solving puzzles, or collecting hats, then it's worth a look while free. I'm personally obsessed with the cute food-based characters and fast-paced farming myself. There's also no better time to hop into Turnip Boy's adventures than now in my opinion. Its sequel, Turnip Boy Robs a Bank, releases sometime in 2023, and the end of the year is approaching quickly.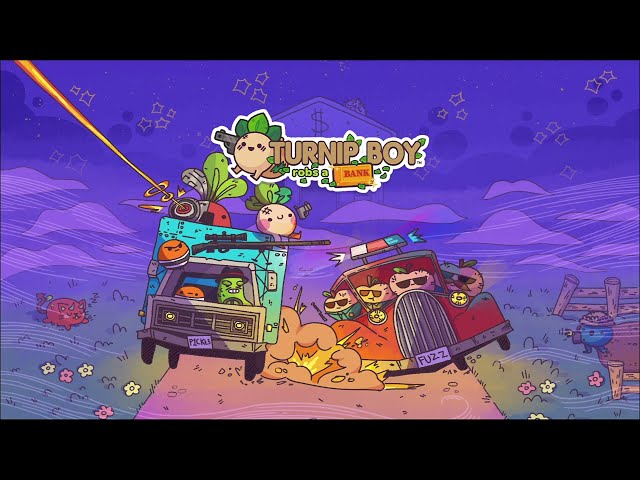 For reference, Turnip Boy Commits Tax Evasion usually costs $14.99 / £11.39 at its full price. To try the game out for yourself and download it for free forever, you can head on over to its Epic Games Store page. Be quick if you do want to play it, since the deal is only up until Thursday, November 9. After that, a new free game will take its place.
That game will be Golden Light, a creepy prop hunt-inspired experience. For now, Turnip Boy Commits Tax Evasion is Epic's free game to keep. While we can't evade taxes in real life, we can in Snoozy Kazoo's game as a chunky little turnip boy. Soon, we can also rob banks in the form of the small vegetable munchkin.
If you love the look of Turnip Boy's thrills, then you may want to check out some of our other beloved action-adventure games for more similar blood-pumping fun. Alternatively, browse through a few of our all-time favorite free PC games for something new to play that doesn't break the bank or require you to empty your wallets.