The latest Valorant patch notes usher in the 6.1 update, which while relatively slim updates the FPS game's latest map, Lotus, as well as removing Replication from Valorant's alternate mode pool.
While it's always exciting to see a fresh location added to Riot's ever-expanding multiplayer game, new Valorant map Lotus has been causing some real chaos.
In response, the volume of the all-new rotating doors has been decreased to ensure that you won't suddenly be ambushed by multiple members of the opposing team, and you can't get stuck in it anymore (although the devs dare you to try it). Additionally, Breach's abilities now affect the rotating doors, so nowhere is safe anymore.
Personally, I'm just sad that I can't continue to recreate that scene from Elf where Buddy is zooming around in circles in the rotating door. Is it trolling? Maybe, but I miss Christmas, okay?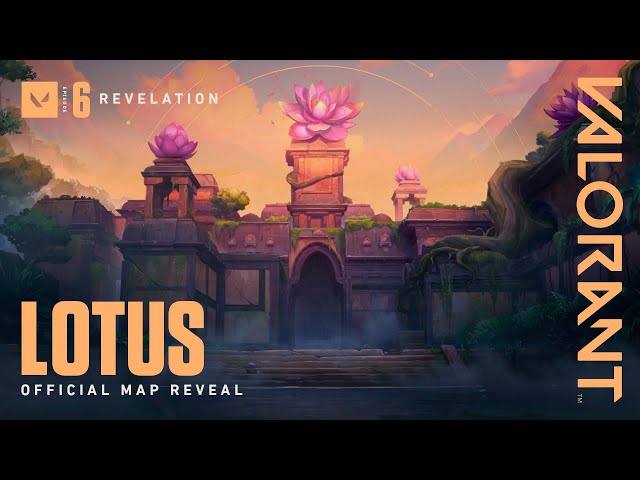 While Lotus is the primary focus of this update, Replication has also been removed from the alternate modes pool, but will still be available in custom matches for avid fans.
Valorant patch notes: 6.1 update
Below are the full Valorant patch notes for the 6.1 update, courtesy of Riot Games.
Map Updates
Lotus
The volume for the rotating doors has been reduced while rotating.
The Lotus-only queue has been removed.
Lotus will now be included in the map rotation for Unrated and Competitive.
Modes Updates
Replication
Replication has been removed from Modes queue.
Although we are shelving Replication temporarily, it is still available via the custom game option.
Bug Fixes
Gameplay Systems
Fixed a bug where occasionally the third-person flashed visual indicator on an Agent's head wasn't in sync with the actual flash duration. (i.e. Omen's Paranoia [Q], Phoenix's Curveball [Q]).
Fixed a bug where the Spike would be invisible and attempting to equip the Spike would fail after changing from Defender to Attacker in a Custom Game and picking up the Spike.
Fixed a bug where you were unable to plant the Spike after reconnecting to a match where they died while disconnected.
Fixed a bug that, while using the Marshal, prevented full reloading between shots if auto-scoping is enabled. Thanks for all the reports on this!
Maps
There are several bug fixes for Lotus. Thanks to everyone who reported
issues! Here are a few highlights:
Boost exploit in the back of B Site has been removed.
You can no longer get yourself stuck in the rotating doors (we're
pretty sure anyway, let us know if you find a way — also, you're all
very creative!)
Breach can now use abilities on both rotating doors.
The destructible door located at A Link now has working vision
cones.
The Spike can no longer get lost in the back of A Site.
Fixed a broken Spike plant spot on A Site.
If you're looking to master Valorant's mysterious new map, be sure to check out our list of the best Valorant crosshairs and codes to help you pop heads and take names. As Lotus moves into the competitive pool, it's also worth reading up on all of the different Valorant ranks to help set some goals.