I mean, it was inevitable, right? Gabe Newell stands up in front of a bunch of Valve employees responsible for the impressive new Valve Index VR system, as well as a smattering of those in the gaming world eager to get their hands on the first Index retail units, and of course he makes some thinly veiled reference to releasing Half-Life 3.
There have been tantalising rumours whispered around the intermawebs for ages about Valve working on a virtual reality game based in the Half-Life universe, but any suggestion that Half-Life 3 would be released on the Index are more hopeful than based on anything concrete. There's certainly been nothing in the review kit Valve supplied us for testing the new VR system.
But that doesn't mean it's never going to happen. At the Index launch party last night Gabe Newell stood up in front of the gathering and spoke in not-so-cryptic terms about Valve milestones and what the future might hold. He spoke about the "critical milestone" that the Indices headsets represent (yes, that's what Gabe likes to call plural Index sets) and about what the number 2 might eventually lead Valve on towards.
"In our history at Valve we have had a lot of significant milestones," he says in a video posted to Reddit. "Index is another one of those critical milestones for our company… it represents a significant breakthrough in the field."
Read more: These are the best gaming headsets to buy
He also goes on to point to what the future might hold for subsequent versions of the Valve Index VR system, suggesting it has plans for an "untethered Index" as well as "revolutionary" ideas for optics and next-gen displays. But that genuine next-gen VR tech is another story…
"Milestones aren't really the end of anything," continues Newell, "they're really the beginning. So Half-Life led to Half-Life 2, Source led to Source 2, the experiments that we did with Team Fortress 2 were what enabled us to build Dota. Artifact is the reason we're able to do Underlords.
"So, maybe someday the number 2 will lead us to that shiny integer glowing on a mountain someplace… we'll just have to see."
So yeah. Half-Life 3 confirmed. Again. Standard.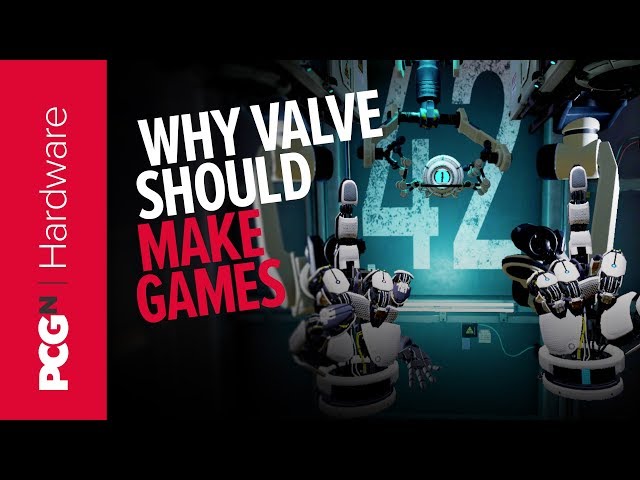 It's not like the sky-high expectations for a Gordon Freeman swansong could lead to anything other than global approbation for whatever Valve end up producing under such a title.
Though it's probably a lot more fun trolling people with vague mentions of Half-Life 3 than actually going ahead and developing it.
Join the Half-Life 3 definitely confirmed conversation on this article's Facebook and Twitter threads.