Warcraft 3: Reforged, the remastered version of Blizzard's 2002 RTS Warcraft 3, is here. Its arrival means players can once again dive into one of the most important strategy games to date, with some shiny new tweaks and improvements – and it seems developer Blizzard has taken on board plenty of player feedback from the Reforged beta to polish the final game. The studio has said it was "literally fixing bugs directly from Reddit comments".
In an interview with PCGamesN, production designer Kaeo Milker and lead artist Rob McNaughton have spoken to us about what kind of feedback the devs received from the Warcraft 3: Reforged beta and how it affected development leading up to launch. "I was actually getting forwarded info right off of Reddit saying 'Hey, the art here is slightly weird'", McNaughton tells us. "We're literally fixing bugs directly from Reddit comments."
It seems there was a lot of helpful feedback to work from, too. "We got a ton of great feedback from the beta. That was something really exciting to me", Milker explains. "At Blizzard, we really value betas and that's something that influences a lot of – not just validation of what we've done, like design and art – but also obviously, there are a lot of technical things we have to fill out as well, which that serves."
One significant example of this the dev highlights is the game's art, which was redone for the remaster, as you'd expect. Milker says the team "tried to stay really true to the original, but we were adding a lot of fidelity. Stylistically, it was going from something that was very stylised in the original game to something that was a bit more realistic in places. So there was feedback on that."
Much of this, he explains, was on aspects such as the animations and poses of the game's characters, as well as the "readability" – for example, does an archer immediately look like an archer? "Those are the things where we went back, we prioritized, and we made changes to try to align those things the best we could."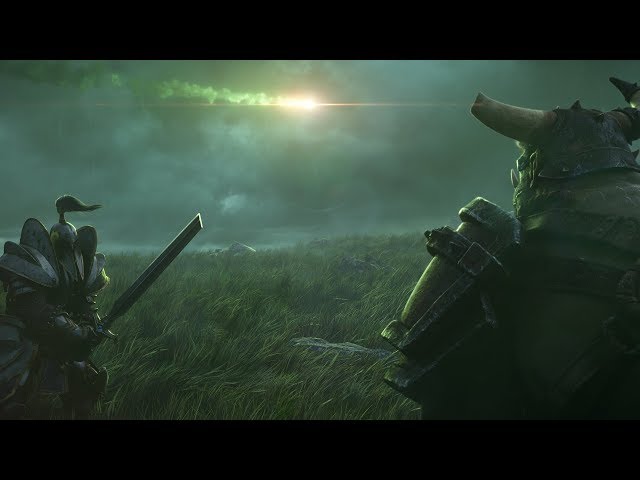 Looking ahead, Blizzard indicates it's keen to keep monitoring player feedback, with Milker adding: "I think we'll continue, as we watch the game, to listen to those things and look for opportunities to keep aligning to the best version of the game that we can have here."
This might be welcome news for Warcraft III fans, given the game's been the subject of some controversy since its release this week, with players raising concerns about the now-merged clients and reporting the loss of certain features from the original game.