TennoCon, the big show for Warframe fans in Canada, is on right now – and it's been filled with big reveals, revelations, and teases of things to come in the game over the next year, and beyond. We've already had a sneak look at the next two Warframes coming to the game – Grendel and Gauss – new details on the Empyrean expansion, and the first teaser trailer for the reality bending The Duviri Paradox.
And the reveals haven't stopped yet, as developer Digital Extremes has also dropped the first trailer and details for the game's next big cinematic story quest – The New War. The trailer also reveals the quest's release date as Christmas 2019, which will be a year and six months after the previous story quest The Sacrifice – which launched in June 2018.
It's only a short teaser trailer, but it shows an invasion of Earth by a hostile force – which if the previous story expansion is anything to go by, is probably the twisted version of Warframe's 'space mom' the Lotus.
Digital Extremes describes The New War as "a new chapter in the saga of the Lotus and the rise of the Sentients." Going by what occurred before, the Sentients are now fully at war with the Tenno, and things look pretty bleak.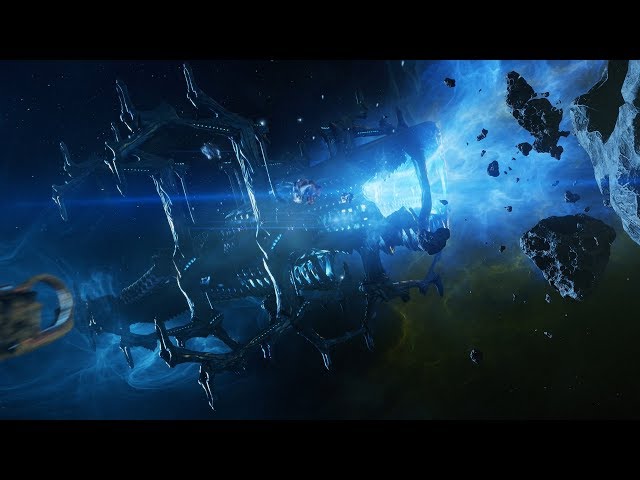 The New War was first teased at TennoCon 2018, around the same time as The Sacrifice launched, and it's obviously been in the works since then. The title is a reference to The Old War, which is the first war against the Sentients – where, according to the game's lore, the Warframes were first created in order to fight them.
Related: check out the best ninja games on PC
Players will have to wait until December this year in order to experience The New War, however. We've got more coming from TennoCon soon, including details of the actual next expansion for Warframe – Empyrean, which introduces space vessels to the game. And how about that trailer for The Duviri Paradox? It's amazing to remember all these things are part of the same crazy game.