Warhammer is many things, from being the most popular miniature war game in the world, to standing as one of the most successful series of PC titles to date. The series' dedicated fanbase has looked forward to regular game releases for years now, and it looks like Games Workshop isn't planning on slowing down any time soon. The company has just confirmed that nine new games are currently in the works, including the highly anticipated Space Marine 2 and Age of Sigmar – Realms of Ruin. If you love Warhammer, then the next couple of years are looking bright.
In total, Games Workshop has nine new Warhammer games confirmed to be in development currently thanks to the company's annual FY2023 report. The document mentions games like Warhammer: Age of Sigmar – Realms of Ruin and Warhammer 40k: Space Marine 2, as well as "the computer role-playing game Rogue Trader and digital collective card game Warpforge with unannounced release dates." There's also a reference to Speed Freeks, which was showcased at Warhammer Skulls earlier this year and has already had one successful alpha test.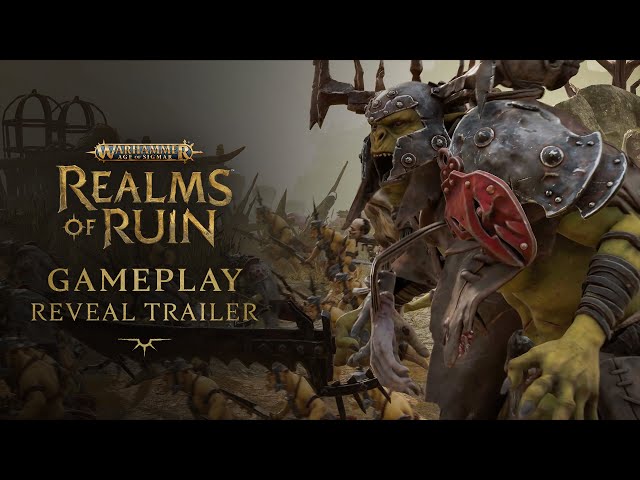 "In total, there are nine unreleased games in development and two new licenses were signed in the year," reads the official report. What those are, of course, remain a mystery right now. The document also details how well Games Workshop has done this fiscal year, stating that "the highest level of sales and the most profit" had been seen "since flotation 29 years ago."
If we remove Space Marine, Realms of Ruin, Speed Freeks, Warpforge, and Rogue Trader, we're left with four unannounced Warhammer games. Of course, some of these may be for mobile instead of console or PC, but it's exciting either way.
If you love Warhammer and can't wait to play Realms of Ruin when it finally drops, be sure to have a look through some of our other favorite RPG games to keep yourself occupied. Alternatively, browse through a few of the best strategy games out there right now if you want to keep those brain cells movin' around.