Following news that you'll be able to enjoy Cyberpunk 2077's neon-lit Night City with Nvidia RTX ray tracing support at launch, we've now got our first look at how another of 2020's futuristic titles will showcase the light rendering technique. It was announced earlier this year that Watch Dogs Legion will support ray tracing on Nvidia RTX GPUs – and now the first look has been unveiled.
Revealed on the Nvidia website today, the third title in Ubisoft's open-world action adventure series will include "realistic, real-time ray-traced reflections." An accompanying YouTube video reveals how the game's futuristic, dystopian London will look with the extra shimmer and sheen added by the technology, which you can check out below – the results are pretty dazzling.
The announcement says that "these high-fidelity, immersive reflections replace cube maps and screen space reflections, enabling windows, puddles, cars, and other surfaces to accurately reflect their surroundings, characters in the world, and the chaos caused by the player.
"Watch Dogs: Legion's near-future London features plenty of rain, many dynamic advertisements, and hundreds of glass-covered skyscrapers, shops and homes, making it a perfect world for high-fidelity ray-traced reflections."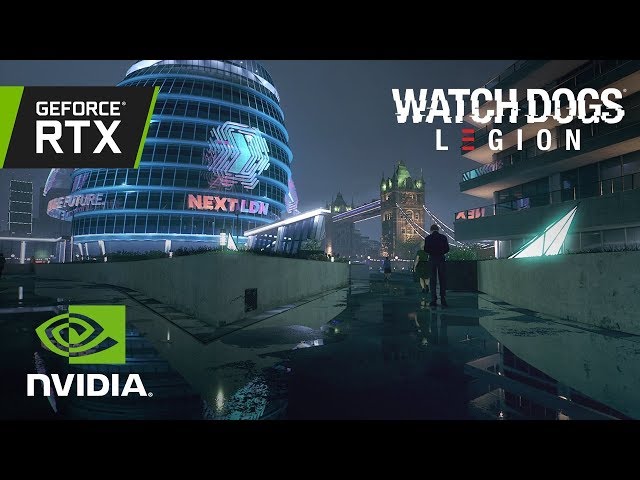 This is evident in the video sneak peek – in one example, an ambulance drives by on a rainy, twilight road, and the reflection of the vehicle, scattering pigeons, and glowing signs add an extra level of brilliance and realism to the scene.
This follows news earlier today that Minecraft will also see the feature added to the game, with an update on the way that will add RTX-powered ray tracing to the game's Windows 10 edition.
Watch Dogs Legion is due to launch March 6, 2020.