Nvidia has announced that Watch Dogs: Legion is going to support Microsoft's DirectX Raytracing technology, powered by team GeForce's RTX graphics cards. It's being touted as the "official graphics platform" for Watch Dogs: Legion. So yeah, we're going to get a somewhat ray traced London to play around in when the new instalment in the Watch Dogs franchise launches. They're even calling it a "photorealistic near-future London."
Photorealistic might be stretching it a little, but Nvidia worked with Ubisoft on the previous two games, partnering with them to produce the PC pretties for Watch Dogs and Watch Dogs 2, and filled them with a fair amount of PC-specific graphics settings. Specifically Nvidia-specific PC graphics settings.
Neither Nvidia or Ubisoft have mentioned what form the ray tracing takes, whether it's going to be a fully featured usage, a la Atomic Heart, or if it will be for reflections, like in Battlefield 5, shadows like in Tomb Raider, or just global illumination like Metro: Exodus. So we're not quite sure how it's actually going to create this photorealistic future London.
"Ubisoft goes to painstaking lengths to recreate the cities featured in their games, and ray tracing will add a whole depth to the new look and feel of the London-based Watch Dogs: Legion," says Nvidia's Matt Wuebbling. "NVIDIA's history of helping with Watch Dogs goes back to the beginning of the franchise, and we are ready to wow PC gamers once again with ray tracing in Watch Dogs: Legion."
Screen queens: The best gaming monitors in the market
Ubisoft continues the love-in… ""Watch Dogs: Legion's futuristic London comes alive with a vibrance and realism that can only be achieved with ray tracing," said Ubi's Chris Early. "GeForce RTX is leading gaming into the future and is the perfect platform to focus on for Watch Dogs: Legion."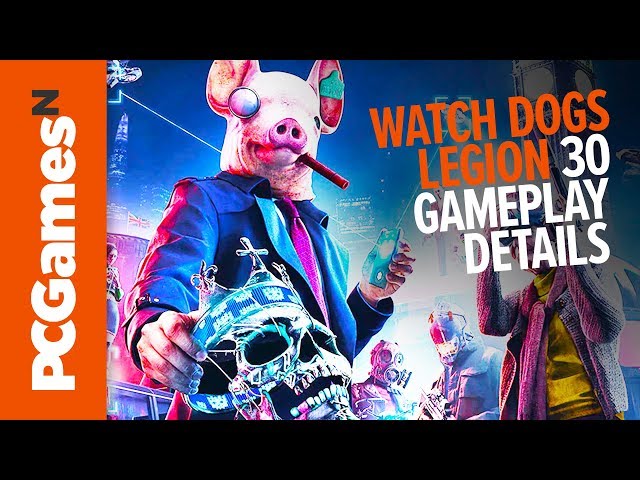 While at the same time, AMD has just announced the Radeon RX 5700 XT and RX 5700 graphics cards, saying that it's happy to be shipping the new Navi graphics cards "without hurting your frame rates with new features and technology," says AMD's Scott Herkelman. "I think that's what you deserve, and I'm so happy to bring it to you."
So yeah, no ray tracing on AMD… yet. At least not until the new Navi-powered consoles come out next year anyways.